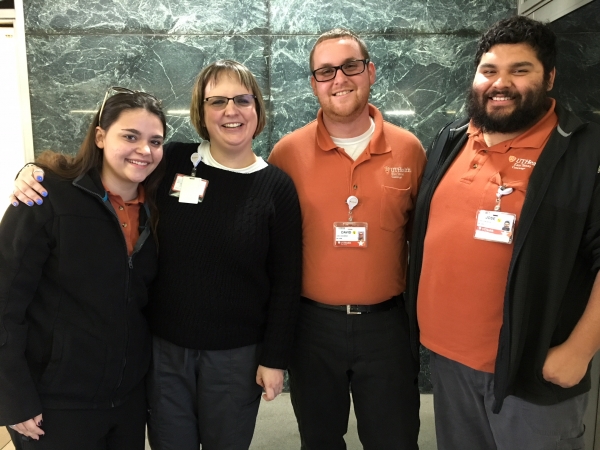 A little help can go a long way toward making patients comfortable during their time at UT Health Tyler.
The We Care team provides that help day or night to patients and their loved ones.
From the moment patients arrive at UT Health Tyler, We Care Concierge members are with them. They greet patients curbside, help valet their cars and assist them to their destination to ensure their stay with us is as pleasant as possible.
"We want to make sure they are comfortable and welcome at our hospital from the moment they come to our property to the moment they step off the property," We Care Concierge Supervisor Hayley Hawkins said. "We want to make sure they're comfortable whether it's 30 minutes or all day."
The We Care Concierge team started in May 2017 and currently has nine members. There is someone available to help 24 hours a day, typically stationed at the Emergency tunnel. Throughout the business day, we have concierge at Physicians Office Building, in front of the hospital on the main curbside, or the Surgery Waiting Room over at ED West Lobby. On weekends, We Care Concierge also staffs the Information Desk on the first floor.
Whether it's helping a patient find a doctor's office, valeting their cars or assisting patients' families to the surgery waiting area, the team is always watching to make sure visitors are comfortable and cared for.
"We're here to do whatever we can to help out with anything we can," Hawkins said.  "We want to make sure everybody feels warm and welcome at UT Health Tyler."