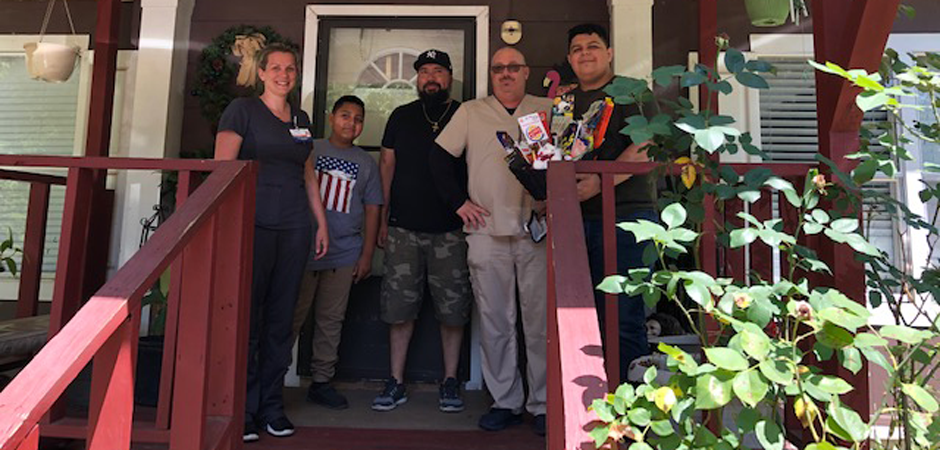 When caregivers at UT Health Athens decided to adopt a senior student to shower with gifts, they had no idea they'd be giving back to one of their own.
UT Health Athens Emergency Department Director Lynett Anderson's own son is a senior in high school so she was aware of a social media campaign to "adopt" area seniors since they weren't able to have a normal senior year. The program's goal was to give them gifts or cards to make them feel special.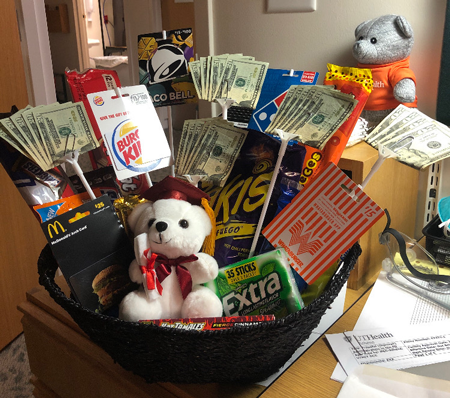 While scrolling through the page online, Anderson decided to adopt Athens High School Senior Ivan Martinez, not knowing he worked at the same hospital as she did. Ivan, meanwhile, was unaware his sister had come across the page and had put him up for adoption.
Anderson mentioned her fundraising campaign during the hospital's daily safety huddle and asked anyone interested to donate to the cause. In little time, caregivers at the hospital had collected $600 cash and more than $100 in gift cards, and Anderson eventually learned that Ivan worked at the hospital as a trash technician.
"He's a very respectful young man," said Dan Sikes, director of environmental services for UT Health Athens. "He's a good guy to work with I'm happy to have him on my team."
Ivan, 18, was elated when Anderson and Sikes delivered the basket to his home, and the gesture was even more special because it came from those who work at the hospital.
"I was very surprised," he said. "I didn't think anything like that was going to happen."
He plans to use the money to put toward a computer that he can use as he continues his studies at Trinity Valley Community College. He plans to finish his associates degree, since he earned a certificate for mechanical engineering through dual credit course work in high school, and eventually pursue a career in petroleum engineering.
Caregivers at the hospital said they were happy to help Ivan out as he starts this next chapter in his life.
"We do have a very community-centered hospital here," said Lauren Ellis, Emergency Department Assistant Director/Trauma & Stroke Coordinator for UT Health Athens. "If you have a need and you mention it, you are going to have plenty of people to help you out."