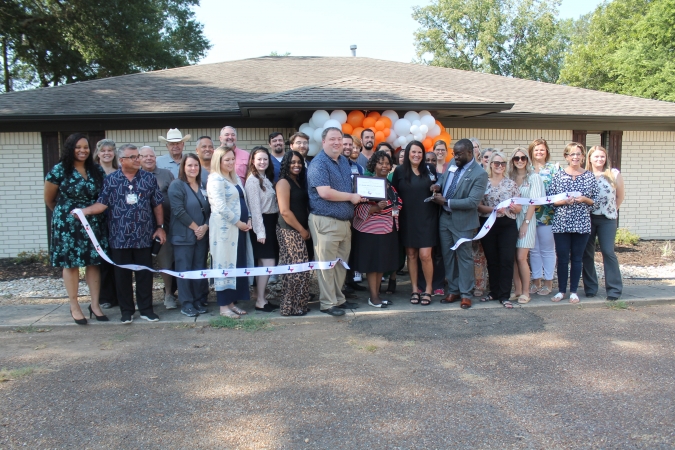 Pittsburg, Texas (August 22, 2023) — UT Health East Texas joined the Pittsburg-Camp County Chamber of Commerce and community leaders for a ribbon-cutting ceremony and open house at UT Health East Texas Behavioral Health, 502 Quitman St. in Pittsburg.
"We are excited about the positive impact this new facility will have on our communities, and how services provided in this outpatient setting will help address some of the behavioral health needs that are prevalent in this geographic location," said UT Health Pittsburg CEO Guy Cayo.
The location offers outpatient evaluation, treatment and management of mental health diagnoses including attention deficit, anxiety, bipolar, eating, mood, obsessive compulsive, panic, personality, schizophrenia and post-traumatic stress disorders. A physician referral is not needed. To schedule an appointment, call 903-856-4200.
"The whole goal with this clinic is to provide timely access to mental healthcare for the community," said Carol Henson, behavioral health administrator for UT Health East Texas.