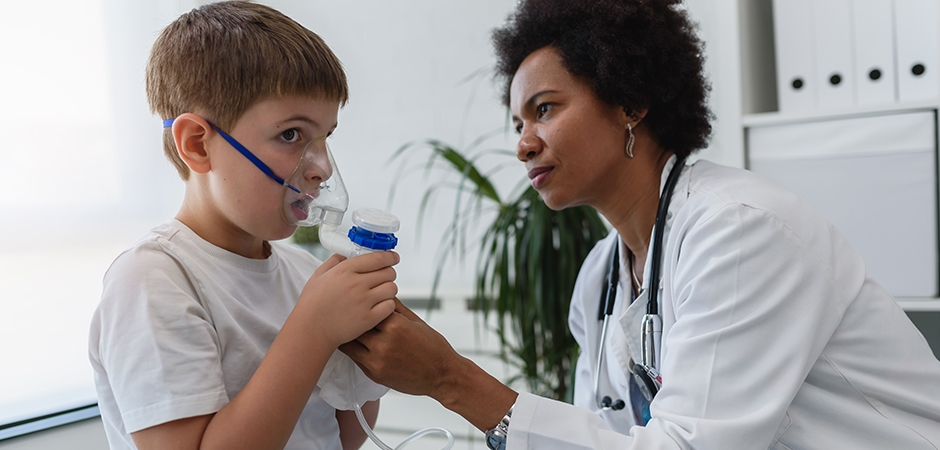 It's not uncommon for babies, children and teens to experience lung or breathing problems as their bodies grow and develop. Symptoms of respiratory complications can include chronic cough, difficulty breathing, recurring pneumonia or lung infections and noisy breathing. Children suffering from chronic respiratory or breathing problems are often referred to a physician who is expertly trained in pediatric pulmonary medicine.
The UT Health East Texas Pulmonary Institute at UT Health North Campus is home to the region's only board-certified pediatric pulmonologist and pediatric sleep medicine physician, Rodolfo Amaro Galvez, MD. Dr. Amaro Galvez and his clinical staff have the expertise in caring for children — from infancy to age 18 — with breathing problems. We offer a full range of diagnostic testing and treatment so children can breathe easier.
Lung conditions we commonly treat include:
Asthma
Chronic lung disease
Chronic cough and wheeze
Congenital lung and airway conditions
Recurrent pneumonia
Respiratory insufficiency
Unusual respiratory infections
Testing and procedures we perform:
Oxygen and carbon dioxide monitoring
Sleep studies offered at UT Health East Texas Sleep Disorder Centers
Sweat testing for cystic fibrosis

Exhaled Nitric Oxide (FeNo)
To learn more or schedule an appointment, call 903-877-5271.