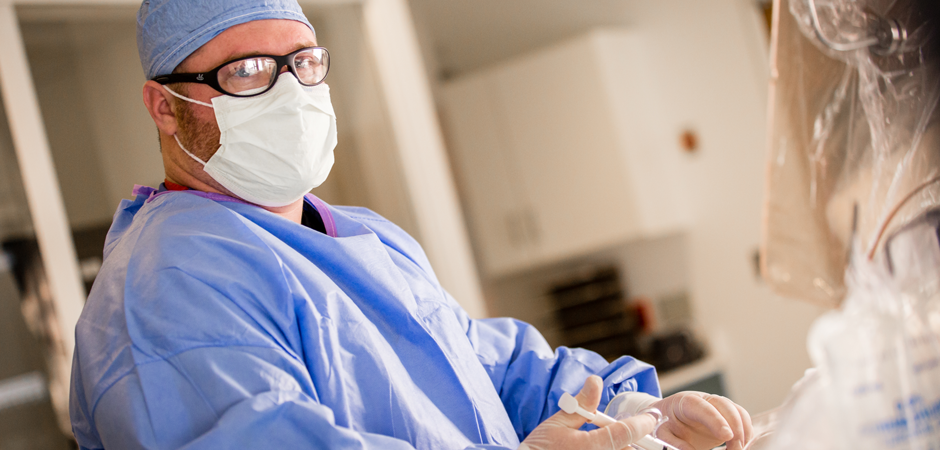 The cardiac specialists at the UT Health East Texas Cardiovascular Institute identify and aggressively treat the risk factors known to promote the development of heart attacks and strokes.
In the area of diagnosis, we offer a sophisticated noninvasive imaging program, including 3D echocardiography, electrocardiography, vascular ultrasound and nuclear imaging tests.
In the field of interventional cardiology, UT Health East Texas offers many treatment options, including the following:
Angioplasty
Coronary Atherectomy – Diamondback 360®
Intra-aortic balloon pump
Impella® heart pump
Laser atherectomy
Patent foramen ovale (PFO) and atrial septal defect (ASD) closure
Peripheral Atherectomy - SilverHawk™
Stents
The UT Health East Texas Cardiovascular Institute stands ready to provide you with the most advanced heart care, close to home. Talk with your physician for more information.
If you do not have a physician, call UT Health East Texas Physicians at 903-596-DOCS, or click here to schedule an appointment online.