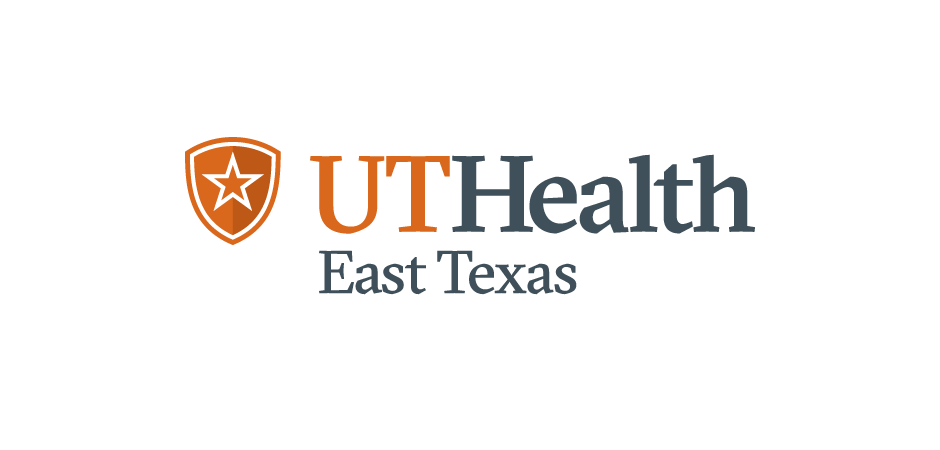 Tyler, TX (May 17, 2018) UT Health Tyler has received the American College of Cardiology's NCDR ACTION Registry Gold Performance Achievement Award for 2018. UT Health Tyler is one of only 37 hospitals nationwide to receive the honor.
"We are so proud to receive this recognition," said Dianne Adelfio, chief nursing officer. "Our team has worked hard implementing a higher standard of care for heart attack patients as outlined by the American College of Cardiology/American Heart Association clinical guidelines and recommendations."
To receive the ACTION Registry Gold Performance Achievement Award, UT Health Tyler has demonstrated sustained achievement in the ACTION Registry for eight consecutive quarters and has performed at the top level of standards for specific performance measures. Full participation in the registry engages hospitals in a robust quality improvement process using data to drive improvements in adherence to guideline recommendations and overall quality of care provided to heart attack patients.
"As a Gold Performance Award recipient, UT Health Tyler has shown it is a leader in implementing standards of care and protocols for its patients," said Deepak L. Bhatt, MD, MPH, FACC, Chair, ACTION Registry; Executive Director of Interventional Cardiovascular Programs, Brigham and Women's Hospital Heart and Vascular Center; and Professor of Medicine, Harvard Medical School. "By meeting the requirements set forth in the registry and establishing a culture of providing guideline-recommended therapy, UT Health Tyler is saving lives and improving outcomes of heart attack patients."
The Centers for Disease Control and Prevention estimates that over 700,000 Americans suffer a heart attack each year. A heart attack occurs when a blood clot in a coronary artery partially or completely blocks blood flow to the heart muscle. Treatment guidelines include administering aspirin upon arrival and discharge, timely restoration of blood flow to the blocked artery, smoking cessation counseling and cardiac rehabilitation, among others.
ACTION Registry empowers health care provider teams to consistently treat heart attack patients according to the most current, science-based guidelines and establishes a national standard for understanding and improving the quality, safety and outcomes of care provided for patients with coronary artery disease, specifically high-risk heart attack patients.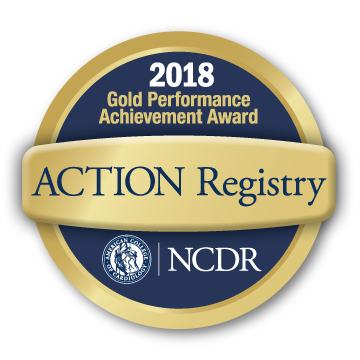 The American College of Cardiology is the professional home for the entire cardiovascular care team. The mission of the College and its more than 52,000 members is to transform cardiovascular care and to improve heart health. The ACC leads in the formation of health policy, standards and guidelines. The College operates national registries to measure and improve care, offers cardiovascular accreditation to hospitals and institutions, provides professional medical education, disseminates cardiovascular research and bestows credentials upon cardiovascular specialists who meet stringent qualifications. For more, visit acc.org.
About UT Health East Texas
Formed in 2018 through the combination of East Texas Medical Center Regional Healthcare System (ETMC) and The University of Texas Health Science Center at Tyler (UT Health Northeast), UT Health East Texas provides care to thousands of patients each year through an extensive regional network that includes 10 hospitals, more than 50 physician clinics, the Olympic Plaza Tower, 13 regional rehabilitation facilities, two freestanding emergency centers, regional home health services covering 41 counties, an EMS fleet of more than 45 ambulances and four helicopters, and a comprehensive seven-trauma center care network, including a Level 1.
As a partner with The University of Texas System, UT Health East Texas is uniquely positioned to provide patients with access to leading-edge research and clinical therapies while training and educating the next generation of physicians and other health professionals. The nationally recognized UT System also includes UT MD Anderson Cancer Center in Houston, UT Southwestern Medical Center in Dallas, as well as three other major university medical centers located throughout the state. For more information visit uthealtheasttexas.com
###