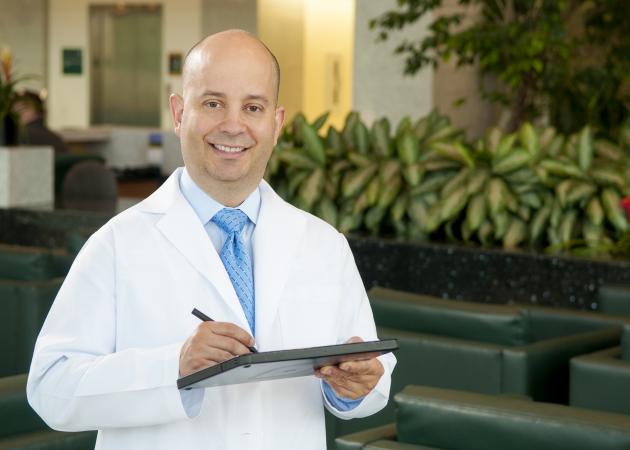 Carthage, TX (July 9, 2018) UT Health Carthage has added board-certified obstetrician-gynecologist Bruno Romeo, MD, to its medical staff. Dr. Romeo will offer expanded women's health services in Panola County, including prenatal care in Carthage and delivery of babies at UT Health Henderson.
Dr. Romeo says, "Delivering a baby is one of the greatest experiences that any human being can have." In addition, he likes the variety and challenges that come with being able to take care of patients in the office, in labor and delivery and in surgical situations.
He earned his doctor of medicine degree from Del Rosario University in Bogota, Colombia, and completed his OB/GYN residency at the Newark Beth Israel Medical Center in Newark, New Jersey.
Fluent in both English and Spanish, Dr. Romeo believes in the importance of creating long-term relationships with the women of Panola County. "One of my goals is to provide stability of care to the community so that people don't have to drive long distances for women's services. They need to be able to trust their local hospital and the physicians in it."
Dr. Romeo will work closely with Cicily Cross-Blair, MSN, RN, FNP-C, in providing women's health services in Carthage.
Dr. Romeo and Cross-Blair's office is located at the UT Health East Texas Physicians clinic at 305 W. Cottage Road. For more information or to schedule an appointment, call 903-694-4948.