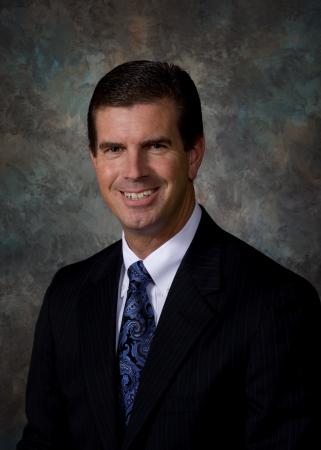 Carthage, TX (April 10, 2018) UT Health East Texas announced this week Mark Leitner has been appointed chief executive officer of UT Health Carthage (formerly ETMC Carthage). Leitner also will continue to serve as the CEO of UT Health Henderson.
Leitner will oversee the 42-bed hospital in Carthage, which has served the residents of Panola County since 1950. He has been with the Henderson hospital for 13 years as CEO.
"I look forward to working with the excellent hospital staff and physicians to ensure that our patients receive the highest quality care that we can provide," said Leitner.
"Mark is an outstanding leader," said Moody Chisholm, president and CEO of UT Health East Texas. "He has dedicated much of his 32-year hospital career to the practice of rural hospital administration making sure patients have access to great care where they live."
Leitner has a bachelor's degree in business administration and management from the University of Arizona and a master's degree in health care administration from Washington University in St. Louis.
Current UT Health Carthage CEO Gary Hudson will retire this week after 27 years. He led the hospital through the transition from Panola General Hospital to ETMC and now to UT Health East Texas.
Judy Peterson, chief nursing officer at Carthage also will become the assistant administrator. Peterson has been with the Carthage hospital for 41 years.
About UT Health East Texas
Formed in 2018 through the combination of East Texas Medical Center Regional Healthcare System (ETMC) and The University of Texas Health Science Center at Tyler (UT Health Northeast), UT Health East Texas provides care to thousands of patients each year through an extensive regional network that includes 10 hospitals, more than 50 physician clinics, the Olympic Plaza Tower, 13 regional rehabilitation facilities, two freestanding emergency centers, regional home health services covering 41 counties, an EMS fleet of more than 45 ambulances and four helicopters, and a comprehensive seven-trauma center care network, including a Level 1.
As a partner with The University of Texas System, UT Health East Texas is uniquely positioned to provide patients with access to leading-edge research and clinical therapies while training and educating the next generation of physicians and other health professionals. The nationally recognized UT System also includes UT MD Anderson Cancer Center in Houston, UT Southwestern Medical Center in Dallas, as well as three other major university medical centers located throughout the state.
###