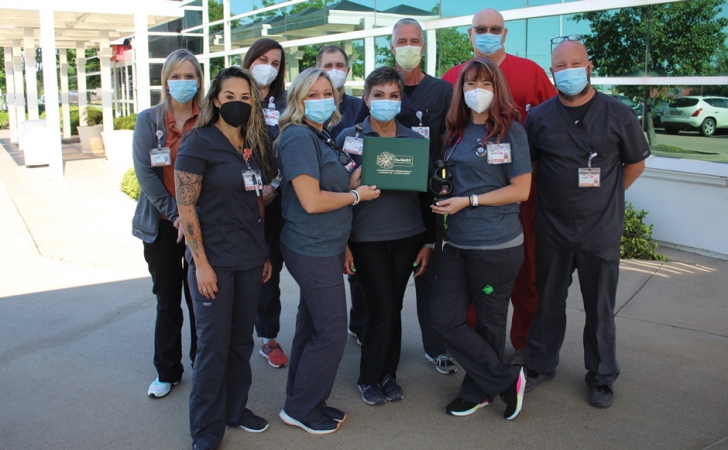 Athens, Texas (May 5, 2021) — Lauren Mayer, RN, with UT Health Athens, and Wyntr Liles, RN, with UT Health Cedar Creek Lake, were selected by UT Health East Texas as DAISY Award winners.
"This award is for nurses who provide excellent patient care," said Kevin Jablonski, UT Health Athens chief nursing officer. "While many people are excellent nurses, when someone takes the time to write about their experience – that's special."
Nurses may be nominated by patients, families and colleagues and the award recipient is chosen by a committee at UT Health East Texas. Both nurses received a formal nomination from their patients.
"This nurse made a world of difference in my care here," Mayer's patient wrote in her nomination. "…she made sure I did what was best for me and kept doing anything she could to make sure I was informed and up to date."
The patient who wrote Liles' nomination recalled being very nervous in the emergency room, but said, "Wyntr did a spectacular job at making me feel at ease.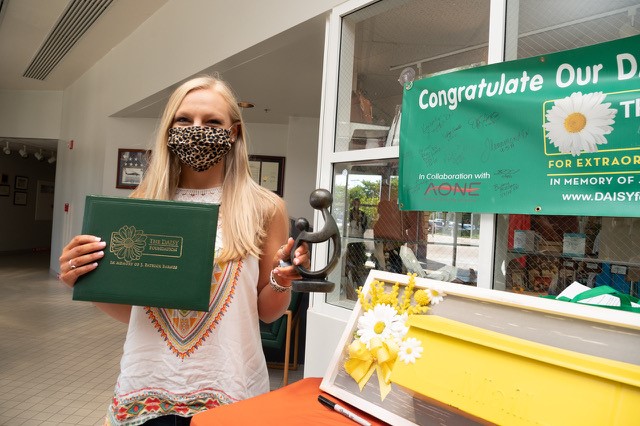 "She was very kind, compassionate and empathetic. The care the she provided to me was exceptional, above and beyond," the nomination read. "She listened to my fears and concerns without judgement. And she made me feel like I was her only patient."
As a winner of the DAISY Award, Mayer and Liles will receive a certificate, a DAISY Award pin and a sculpture called A Healer's Touch, hand-carved by artists of the Shona Tribe in Zimbabwe. Awards are presented throughout the year at celebrations attended by the honoree's colleagues, patients and visitors.
The DAISY Foundation is a not-for-profit organization established in memory of J. Patrick Barnes, who died in 1999 at age 33 from complications of an autoimmune disease (DAISY is an acronym for Diseases Attacking the Immune System.) The care Barnes and his family received from nurses while he was ill inspired this unique means of thanking nurses for making a profound difference in the lives of their patients and patient families. Today, this program has been implemented in more the 1,900 healthcare facilities, including UT Health East Texas.