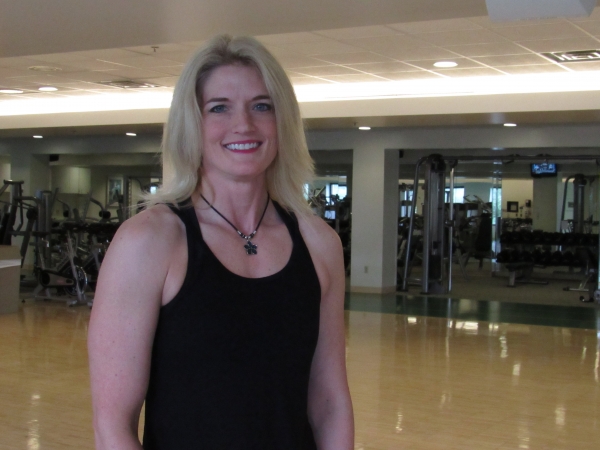 We've all tried a fad diet and had periods of time where a new fitness program seemed like it could magically transform our lives, only to quickly stop and slip back into our old habits. The Lite-4-Life Weight Management program isn't like one of those flashy concepts being sold on TV, rather, it's a comprehensive approach to weight management. It aims at changing your lifestyle and modifying those behaviors that have always prevented you from reaching your goals. This type of program is meant for those who are ready to make lasting changes that will benefit your whole life. One woman who decided it was time to take control of her health and join Lite-4-Life was Toni.
Toni is an XRAY technologist at an orthopedic clinic, which can require a lot of physical activity. "I have a very active job, so I have to stay in complete working order," says Toni. "That was one of my reasons for even starting the program. I was approaching the age of forty and my legs didn't work as good as they could. I felt I wasn't living up to my full potential." This desire to keep up at work and better serve her patients was the trigger point that started her on her journey.
What makes the Lite-4-Life program stand out from other approaches is the education portion. Everyone enrolled participates in sessions that teach you about what food your body needs, how different vitamins and nutrients impact our bodies and how to find the foods that will help you reach your goals. "We had a fieldtrip to a grocery store," recalls Toni. "We went down the aisles and looked at all the things that you should eat, what you shouldn't and why. We went back to the class and discussed it for at least an hour."
Another portion of the program is partnering with a personal trainer. A trainer will work with you to set specific goals and create a strategy to reach them. Toni teamed up with Martin, personal trainer at the Olympic Center in Tyler, and couldn't have been happier. "It has been the best thing in the world," says Toni. "They let you set your own goals as far as where you want to be. There were dietary goals, cardio goals and strength goals. They measure your body fat percentage, how flexible you are and measure your strength. They also measure your cardiovascular endurance, which was huge for me because I've always struggled with it."
Martin agrees that realistic goal setting, along with an action plan, is what makes working with a personal trainer so helpful. "Going into the gym without the knowledge doesn't work," says Martin. "You can't just walk into the gym and find success. There is method in going to work out. There are goals. We create the plan together and, as long as you follow the plan, you're going to have results." Your trainer, along with the other Olympic Center staff members, are all there to be your partner, to help you stay motivated and get the most out of your time and effort.
During the program and ever since, Toni has learned from Martin and put in her time at the gym. Whether she is with her trainer or working out on her own, she has been making and reaching her goals. "Toni went from a Size 12 to an extra small scrub in about a year," says Martin. "She was dedicated. She would come when we were supposed to meet, but she was doing extra work." And all those hours on the treadmill and training sessions paid off, making her feel like a new woman.
Toni says, "I have never seen results like this. I was athletic in high school, I did sports, but I was never in this good of shape and I'm over 40 now. It's really cool."
Beyond wearing a size pants she never dreamed was possible, Toni's life has changed in other ways too. She says she has the courage to step out of her comfort zone and try things she has always wanted to do. She recently took a self-defense class and feels more comfortable being onstage for her band's performances. "I have the confidence to conquer other things because I did this first," says Toni. "These last two years have been the best two years of my life. It's just great."
Toni has had a total, lasting shift in lifestyle. She knows what foods her body needs and doesn't skip a workout because she knows that staying on top of her health is having a positive impact on every aspect of her life. She is stronger for her job, inspiring to her family and empowered to try new things.
Lite-4-Life gives you the tools, guidance and encouragement to make sure you see reach your goals. "If you can't do it on your own, then get help. Get in the right environment," advises Toni. "I'm not half as good as when I have someone come up alongside me, cheering me on."
Both Toni and Martin have the same advice to give to those who are wondering if they should join this program: "Do it. Don't hesitate."
To learn more about the Lite-4-Life Program, call 903-596-3233 and fill out the online form located here: https://uthealtheasttexas.com/medical-fitness-programs