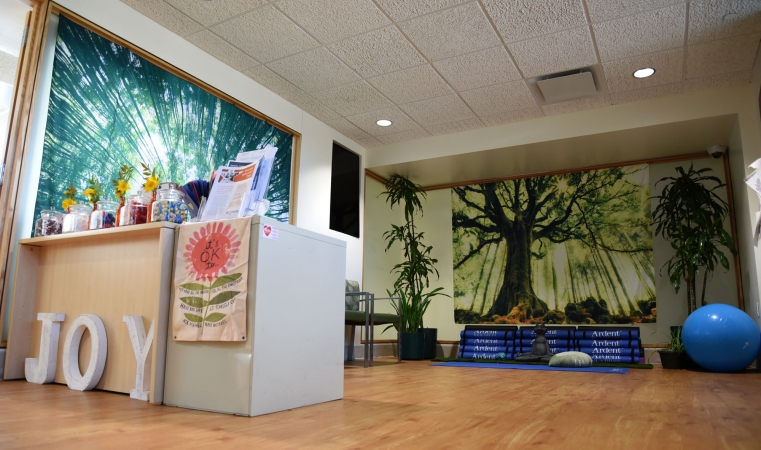 UT Health Tyler caregivers now have access to a special breakroom specifically designed to alleviate stress that often results from the fast-paced nature of working in healthcare. The space provides a calming environment where healthcare workers can escape the hospital setting and take a few minutes to rest, regroup and reenergize. 
The Recharge Room utilizes neuroscience-supported elements that facilitate emotional regulation and lower the stress levels of its visitors.  
"It only takes a few minutes in the room for caregivers to notice a decrease in their stress level," said Brenda McBride, director of trauma support services at UT Health Tyler. "In order to prevent exhaustion and burnout, it's very important for us to deal with the physiology of our emotions. If we don't take care of ourselves, we can't provide quality care for our patients."
Those who have already utilized the room shared positive feedback about their experiences. A night-shift caregiver states, "I love everything about the room. I have started a habit of leaving my shift in the morning and stopping there to decompress before leaving for the day. I am able to utilize the aroma therapy, massage chairs and weighted blankets and just leave work at work."   
In addition to the Recharge Room, caregivers can attend free trauma-informed yoga classes offered two nights per week.  
"Supporting the well-being of our caregivers is very important to us," said Vicki Briggs, chief executive officer of UT Health Tyler. "We are offering them these unique benefits because we truly care about their health and happiness."