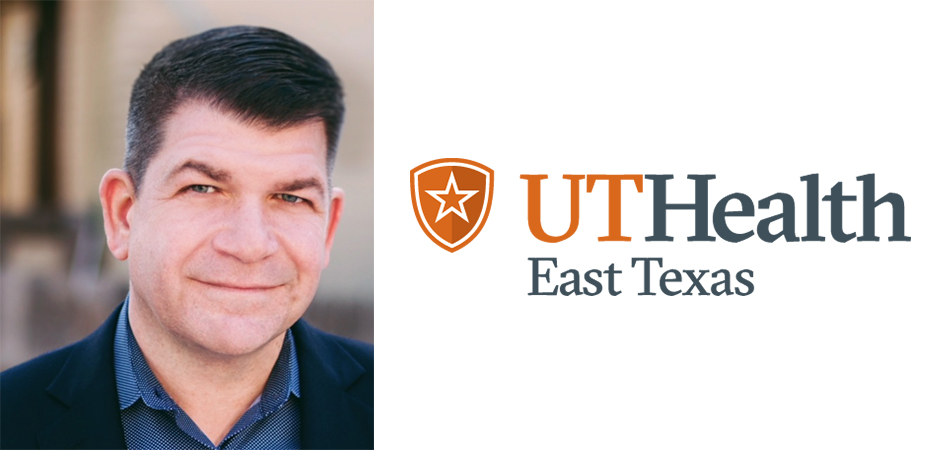 Healthcare and Fortune 500 business leader Brent McCombs will lead HR transformation, integration for newly formed 10-hospital health system.
TYLER, Texas (July 9, 2018) - "I'm delighted to be joining Click2learn, a company I have worked with and admired for several years"Tweet this Brent McCombs has joined UT Health East Texas as senior vice president, human resources. McCombs, who brings 25 years of HR leadership experience, will be responsible for leading the human resources function including culture, diversity, engagement, learning, talent acquisition, talent management, total rewards, employee relations, and wellness and employee health.
Prior to joining, UT Health East Texas, McCombs held senior human resources roles with Intermountain Healthcare, KKR portfolio companies, ThermoFisher Scientific, Mylan Pharmaceuticals, Waste Management and Cardinal Health.
"We are committed to building a diverse, inclusive and closely connected healthcare system," said Moody Chisholm, president and CEO, UT Health East Texas. "Towards that effort, we are committed to attracting, developing, rewarding and retaining the most talented people possible. In doing so, it will have a profound and long-term impact, not only on our patients, but upon one another," he added.
McCombs has worked with dynamic organizations including non-healthcare companies. He brings a strong understanding of the breadth and quality required to continue to be successful in talent practices.
"My entire team and I are excited to have Brent join the organization, particularly now when we have so much growth, change and momentum. His background, enthusiasm and knowledge make him an ideal partner to oversee what is most important to delivering quality care – and that's helping to continue to foster outstanding employees," Chisholm concluded.
About UT Health East Texas
Formed in 2018 through the combination of East Texas Medical Center Regional Healthcare System (ETMC) and The University of Texas Health Science Center at Tyler (UT Health Northeast), UT Health East Texas provides care to thousands of patients each year through an extensive regional network that includes 10 hospitals, more than 50 physician clinics, the Olympic Plaza Tower, 13 regional rehabilitation facilities, two freestanding emergency centers, regional home health services covering 41 counties, an EMS fleet of more than 45 ambulances and four helicopters, and a comprehensive seven-trauma center care network, including a Level 1.
As a partner with The University of Texas System, UT Health East Texas is uniquely positioned to provide patients with access to leading-edge research and clinical therapies while training and educating the next generation of physicians and other health professionals. The nationally recognized UT System also includes UT MD Anderson Cancer Center in Houston, UT Southwestern Medical Center in Dallas, as well as three other major university medical centers located throughout the state. For more information visit uthealtheasttexas.com