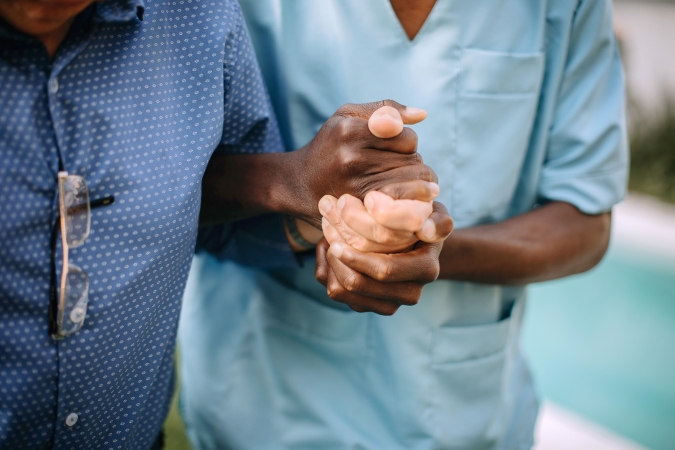 Every nine seconds, someone in the United States sustains a brain injury, and according to the Brain Injury Association of America, one in every 60 Americans is living with the long-term effects of brain injury. After a brain injury, patients may experience cognitive, psychological and physical deficits that have a profound effect on their day-to-day life. Access to quality rehabilitative care after brain injury is crucial. Rehabilitation removes as many barriers as possible between the individual and their recovery goals, including maintaining their independence, spending time with their loved ones and being involved in their communities.
Current research suggests that recovery after brain injury continues even years after brain injury. Neuroplasticity – our brain's ability to reorganize itself by forming new neural connections throughout the lifespan – means that the human brain is more than capable of compensating for injury and adjusting in response to new situations. In order to reconnect, neurons need to be stimulated through activity – forming from specific brain exercise and strengthened with practice. Strong neural connections are made with frequency and practice, meaning that the key to neuroplasticity is targeting a skill over time. Rehabilitation services are designed to meet this need.
Rehabilitation from brain injury involves identifying and adjusting for abilities that may be permanently changed. Brain injury rehabilitation should involve a skilled multi-disciplinary team, which may include physicians, nurses, respiratory therapists, speech-language pathologists, occupational therapists, physical therapists and dietitians, to name a few.
There are different levels of rehabilitation available, depending on the individual's needs and activity tolerance. As soon as possible, individuals who sustain brain injuries should begin acute rehabilitation. In acute rehab, the multi-disciplinary team works with the patient to regain the ability to participate in as many activities of daily living as possible in an inpatient setting. Once patients are well enough to participate in more intensive therapy, a transition is made to a post-acute brain injury program, where the goal shifts from participation to independence. When the patient can safely return home, rehabilitation may continue via home health or outpatient services.
No matter when a brain injury occurs – yesterday or 15 years ago – with skilled rehabilitation services, it's never too late to move forward and participate fully in life after a brain injury.
Information provided by Morgan Beckmon, MS, CCC-SLP, is a certified speech-language pathologist at UT Health Rehabilitation Hospital in Tyler. The inpatient hospital helps individuals recover from illness or injury and aims for patients to regain as much independence as possible. To learn more about the rehabilitation services offered at UT Health East Texas, visit UTHealthRehab.com.