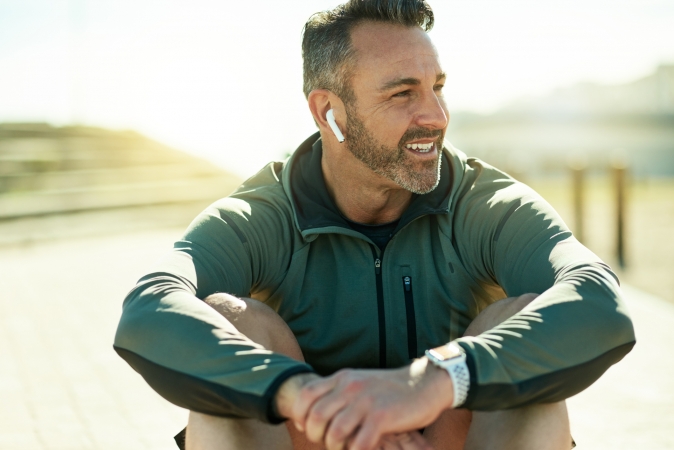 Having high blood sugar over months and years can damage your blood vessels and nerves, leading to heart disease, kidney disease, eye disease and foot problems. Another complication of diabetes - which affects about 50 percent of men with diabetes - is impotence. Physical, hormonal and emotional factors contribute to impotence, also called erectile dysfunction.
Erectile dysfunction (ED) is a treatable condition in men with diabetes. The first step is talking about it with your partner openly and honestly. You will need this support. The next step is scheduling an appointment with your primary care physician to discuss treatment options as well as a possible referral to a provider specializing in the treatment of this condition, such as a urologist or endocrinologist.
Men at increased risk for ED include those who:
· Have high blood sugar (greater than 180 mg/dL)
· Have heart disease
· Have had prostate or bladder surgery
· Smoke
· Are overweight and not active
· Take certain medications for blood pressure, depression, heartburn/stomach ulcers
· Have symptoms of depression, anxiety, stress, guilt, low self-esteem, or fear of sexual failure
The approaches to treating ED may involve medication or other medical interventions as well as lifestyle changes and taking steps to improve your emotional health.
Medical treatments may include the following:
· Taking prescription medication specifically for ED
· Changing current medications to those which do not include ED as a side effect
· Testosterone therapy (if you have low levels of testosterone in your blood)
· Using a vacuum tube and pump to improve blood flow to the penis
· Surgical interventions, such as a penile implant
Making healthy lifestyle changes can be very helpful in managing ED. A Mediterranean-style approach to healthy eating is recommended. This includes a focus on eating fresh, unprocessed foods, such as beans, nuts, whole grains, fresh vegetables and fruit. Protein sources should include more fish, seafood and poultry (chicken and turkey) with less red meat. Use extra virgin olive oil in cooking (in small amounts) instead of vegetable oil. Limit alcohol consumption as drinking excessively can actually worsen ED symptoms. Add some walking and other activities each day, and limit sitting to no more than 90 minutes at one time. If you are having trouble getting started with lifestyle changes, consider meeting with a Certified Diabetes Care and Education Specialist.
If you are finding stress, depression and anxiety symptoms difficult to control, please talk to your primary care provider. Your provider may recommend counseling and/or medication to manage these symptoms.
Above all, take care of yourself. This means getting adequate rest, taking time to do activities you enjoy, and spending less time doing things you do not enjoy. Surround yourself with people who support you and your efforts to improve your health. Work on developing a growth mindset. This means seeing life's challenges as opportunities to learn as well as gain new skills and experiences.
For more information about diabetes and men's health, contact Diabetes University at 903-535-6354 or visit UTHealthEastTexas.com/menshealth. If you are in need of a physician, please log on to www. UTHealthEastTexasDoctors.com or call 903-596-DOCS.
Information provided by Marci Wright, MS, RD/LD, CDCES, Diabetes Educator at Diabetes University at UT Health Tyler.
References:
Roszler, J., and Satin-Rapaport, W. Approaches to Behavior: Changing the dynamic between patients and professionals in diabetes care and education. American Diabetes Association, 2015.
Roszler, J. Diabetes in the Bedroom. URL: https://www.modernintimacy.com/diabetes-in-the-bedroom. Published April 19, 2020 and accessed June 1, 2021.