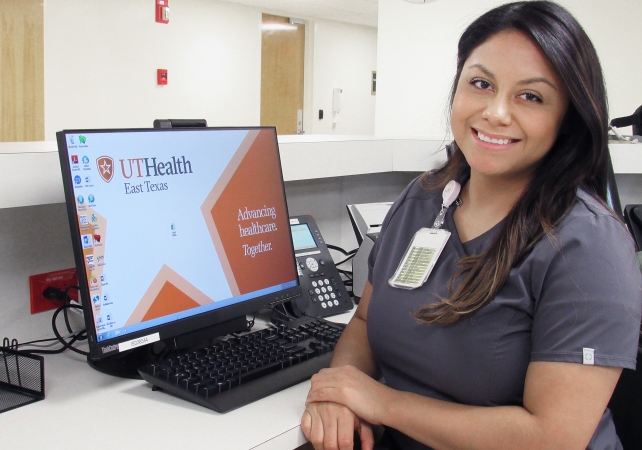 Sandra Nash started her career as a registered nurse at what is now UT Health East Texas fresh out of nursing school five years ago. Since then, she's worked her way up to become a specialty clinical nurse focusing on education and was promoted to a clinical manager position in the Tyler hospital, overseeing up to 20 employees and the patients on her floor. 

"Professional accountability and professional growth is really important," Nash said. "You have to be proud of what you're doing."

Nash has found that sense of pride at UT Health East Texas, which she said offers a variety of opportunities because of the vast network it serves, including 10 hospitals and more than 50 clinics. "If you want a fast-paced environment like this main hospital, then we've got that, but if that doesn't work for you we have other facilities and you have other opportunities to choose from," Nash said.

UT Health East Texas also provides the opportunity to grow your career, as Nash has. But beyond that, it's given her a sense of teamwork and family that can't be replaced. "I love the fact that the people that I've worked with are like my family and we take care of each other," Nash said.
---

Begin your journey to a meaningful career today by registering for an upcoming job fair at UTHealthEastTexas.com/jobs.