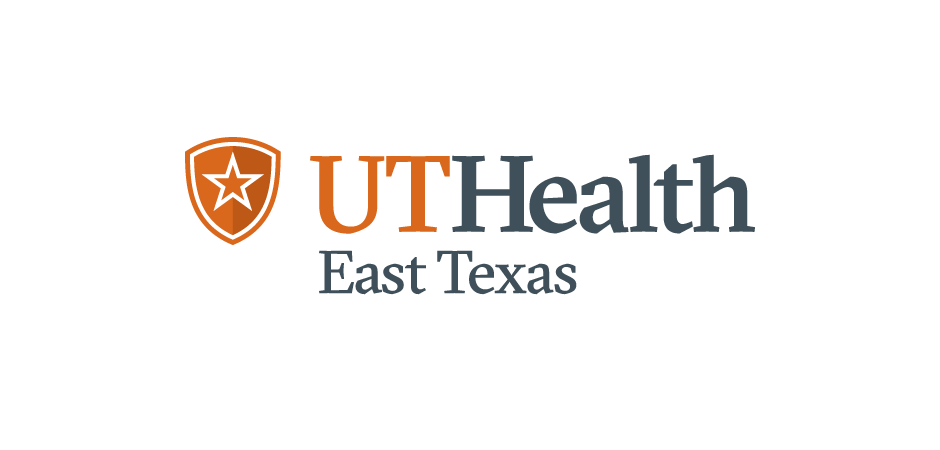 ARDENT HEALTH SERVICES AND THE UNIVERSITY OF TEXAS SYSTEM
FINALIZE AGREEMENT TO FORM UT HEALTH EAST TEXAS
New 10-hospital system includes the former East Texas Medical Center Regional
Healthcare System and UT Health Northeast
TYLER, Texas and NASHVILLE, Tennessee (March 1, 2018) – Ardent Health Services (Ardent) and The University of Texas Health Science Center at Tyler (UT Health Northeast) have completed the purchase of East Texas Medical Center Regional Healthcare System (ETMC). ETMC will be combined with UT Health Northeast to form a 10-hospital system known as UT Health East Texas.
In September 2017, Ardent and The University of Texas System (UT System) announced they would partner to acquire ETMC and create a new health system to benefit East Texas. Under the terms of the partnership, Ardent will manage day-to-day operations of UT Health East Texas while working with The UT System to expand medical education, research and community health initiatives in the region. In addition to UT Health East Texas, the nationally recognized UT System includes UT MD Anderson Cancer Center in Houston, UT Southwestern Medical Center in Dallas and three other major health science institutions throughout the state.
"Today marks the beginning of a new era for healthcare in East Texas," said Moody Chisholm, president and CEO of UT Health East Texas. "ETMC has deep community roots and a strong history of delivering highly specialized care while UT Health Northeast is known for leading-edge research and clinical therapies, as well as its focus on training the next generation of healthcare professionals. By bringing these two outstanding institutions together with Ardent's experience operating successful community hospitals, we are uniquely positioned to deliver a higher level of care while advancing medical research and education throughout the region."
UT Health East Texas includes 10 hospitals, more than 50 physician clinics, the Olympic Plaza Tower, 13 regional rehabilitation facilities, two freestanding emergency centers, regional home health services covering 41 counties, an EMS fleet of more than 45 ambulances and four helicopters, and a comprehensive seven-trauma center care network, including a Level 1. As previously announced, all entities will be renamed to reflect the UT Health East Texas brand.
"This partnership represents the best of what a university medical center brings to the communities it serves," said Dr. Kirk Calhoun, president of UT Health North Campus Tyler (formerly UT Health Northeast). "Advancing high-quality healthcare; training physicians and other healthcare, public health, and biotechnology professionals; and conducting nationally recognized research under the UT Health East Texas banner is going to transform healthcare in our region."
Ardent and the UT System will invest more than $125 million in the new UT Health East Texas health system over five years to support operations and fund improvements. The UT System will retain ownership of the UT Health North Campus Tyler (formerly UT Health Northeast) facilities, thereby reducing the need for additional capital investment from the partnership. Governance will be shared through a newly formed board of directors.
"We are honored to be part of advancing healthcare for this region," said David T. Vandewater, president and CEO of Ardent Health Services. "With an extensive regional network and the clinical resources of an academic health system, we have a unique opportunity to build a system around a shared vision of clinical excellence, innovation and convenience. Together with our partners, we look forward to providing these outstanding physicians, nurses and employees with the tools, resources and management support they need to succeed in today's changing healthcare environment."
UT Health East Texas marks Ardent's eighth partnership with a leading academic or not-for-profit health system. The company also maintains partnerships with Seton Healthcare, Hackensack Meridian Health, Sacred Heart Health System, the University of New Mexico Health System and The University of Kansas Health System among others. Ardent now operates 31 hospitals across seven states, including BSA Health System in Amarillo, Texas, and Seton Medical Center Harker Heights in Harker Heights, Texas.
About the UT System
Educating students, providing care for patients, conducting groundbreaking basic, applied and clinical research, and serving the needs of Texans and the nation for more than 130 years, The University of Texas System is one of the largest public university systems in the United States. The UT System confers more than one-third of the state's undergraduate degrees, educates two-thirds of the state's health care professionals annually and accounts for almost 70 percent of all research funds awarded to public universities in Texas. The UT System comprises eight academic institutions and six health institutions, including six medical schools – four at health institutions and two at academic campuses. Within the health institutions there are also two dental schools, three nursing schools, five biomedical science graduate schools, four schools of health professions, one school of biomedical informatics, and two schools of public health, including one with five regional campuses. System-owned and affiliated hospitals and clinics have more than 7.9 million outpatient visits and nearly 1.6 million hospital days annually, and UT System ranks second in the nation in research and development expenditures among public university systems with $2.8 billion. The UT System's operating budget for FY 2018 is $18.3 billion, including $3.6 billion in sponsored programs funded by federal, state, local and private sources. The UT System's health care operating budget is almost $12 billion. With more than 20,000 faculty – including Nobel laureates and many members of the National Academies – and nearly 80,000 health care professionals, researchers, student advisors and support staff, the UT System is one of the largest employers in the state. For more information, visit www.utsystem.edu.
About Ardent Health Services
Ardent Health Services invests in people, technology, facilities and communities, producing high-quality care and extraordinary results. Based in Nashville, Tennessee, 's subsidiaries own and operate 31 hospitals in seven states with more than 25,000 employees including 1,150 employed providers. Ardent facilities exceed national averages in Overall Hospital Quality Star Rating as ranked by the Centers for Medicare & Medicaid Services; 89 percent of its hospitals received a three-star rating or above in comparison with 73 percent of all hospitals ranked. Seven of the company's hospitals were recognized by Modern Healthcare as "Best Places to Work" in 2017 – more than any other system in the country.
Ardent operations are owned by an affiliate of Equity Group Investments (EGI), a Chicago-based private investment firm; Ventas, Inc., a leading real estate investment trust; and members of Ardent's executive management team. For more information, visit www.ardenthealth.com.
###
Tyra Palmer
Ardent Health Services
(615) 296-3146
tpalmer@ardenthealth.com
Karen Adler
The University of Texas System
Office: (512) 499-4360
Cell: (210) 912-8055
kadler@utsystem.edu