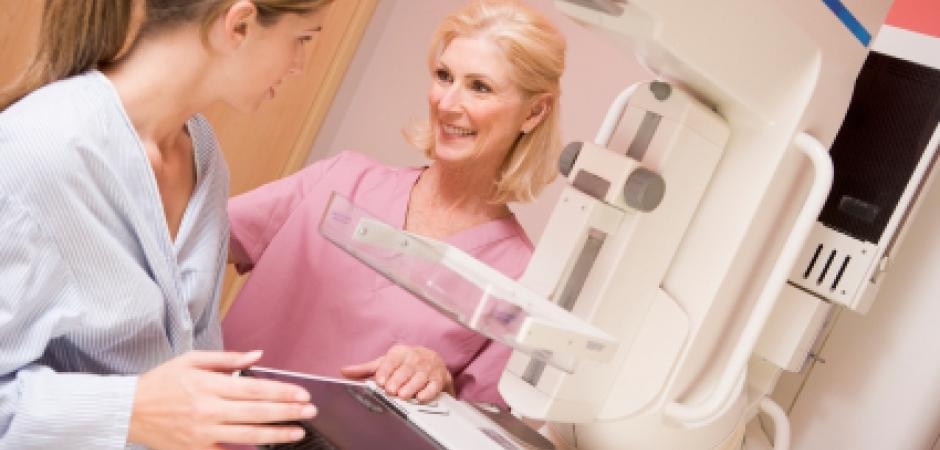 UT Health East Texas Breast Care Center
UT Health East Texas offers breast care centers throughout the region to make it easy for you to get your mammogram. Mammograms and other services are offered in Tyler at the main center located at UT Health Tyler. You can also schedule your appointment at our facilities at North Campus Tyler, Athens, Henderson, Jacksonville, Pittsburg or Quitman or at our convenient location at UT Health East Texas Patriot Drive clinic. Our mobile mammography unit also brings these services to many other communities throughout East Texas. We have highly skilled physicians to provide the quality care you deserve. 
Call 1-866-333-3862 and press 3 and find the closest location for you.
Or for services at UT Health North Campus Tyler, call 903-877-8793.
The breast care center at UT Health North Campus Tyler offers:
Prevention and early detection through 3D mammograms, breast self-awareness, weight and exercise and family history. 
Diagnosis and treatment with the latest technology and options such as chemotherapy, radiation, biological therapy and surgery, if need. 
To schedule an appointment, call 903-877-8793.
The UT Health East Texas Breast Care Centers offer a wide range of services including:
the latest full-field digital mammography equipment
R2 ImageChecker computer-aided detection system
stereotactic breast biopsy
breast ultrasound
magnetic resonance breast imaging
genetic testing
women's center built for comfort and privacy
convenient centralized scheduling
access to the specialists and technologists of the UT Health East Texas Cancer Institute
Call today to schedule your appointment 1-866-333-3862 and press 3.
Mobile Mammography Unit – November/December schedule
Dates and locations are subject to change. To verify, contact scheduling at 1-866-333-3862 and press 3. 
| | | |
| --- | --- | --- |
| Day of Week | Day of Month | Location |
| Mon | 4 | UT Health Pittsburg |
| Tues | 5 | CLOSED |
| Wed | 6 | ETEX 801 Hwy 155, Gilmer  |
| Thurs | 7 | Brookshire's in Chandler |
|   |   |   |
| Sat | 9 | 219 Terry St., Pittsburg |
| Mon | 11 | UT Health Quitman |
| Tues | 12 | Overton ISD |
| Wed | 13 | UT Health Pittsburg |
| Thrs | 14 | UT Health East Texas Physician in Grand Saline |
| Fri | 15 | CLOSED |
|   |   |   |
| Mon | 18 | UT Health East Texas Physicians Flint/Lake Palestine |
| Tues | 19 | UT Health Quitman |
| Wed | 20 | UT Health Carthage |
| Thrs | 21 | UT Health Pittsburg |
| Fri | 22 | Sulphur Springs Middle School |
|   |   |   |
| Mon | 25 | UT Health Pittsburg |
| Tues | 26 | UT Health Quitman |
| Wed | 27 | Brookshire's in Canton |
| Thurs | 28 | CLOSED |
| Fri | 29 | CLOSED |
|   |   |   |
| December |   |   |
| Mon | 2 | UT Health Pittsburg |
| Tues | 3 | UT Health Quitman |
| Wed | 4 | Crossroads ISD, 14434 FM 59, Malakoff |
| Thurs | 5 | UT Health Carthage |
| Fri | 6 | UT Health East Texas Physicians in Lindale |
|   |   |   |
| Mon | 9 | UT Health Quitman |
| Tues | 10 | Titus County Courthouse, 100 W 1st St #204, Mt. Pleasant |
| Wed | 11 | CLOSED |
| Thurs | 12 | UT Health Pittsburg  |
| Fri | 13 | CLOSED |
|   |   |   |
| Mon | 16 | UT Health Carthage |
| Tues | 17 | UT Health East Texas Physicians Flint/Lake Palestine |
| Wed | 18 | Center for Healthly Living in Tyler |
| Thurs | 19 | Brookshire's in Canton |
| Fri | 20 | UT Health East Texas Physicians in Mineola |