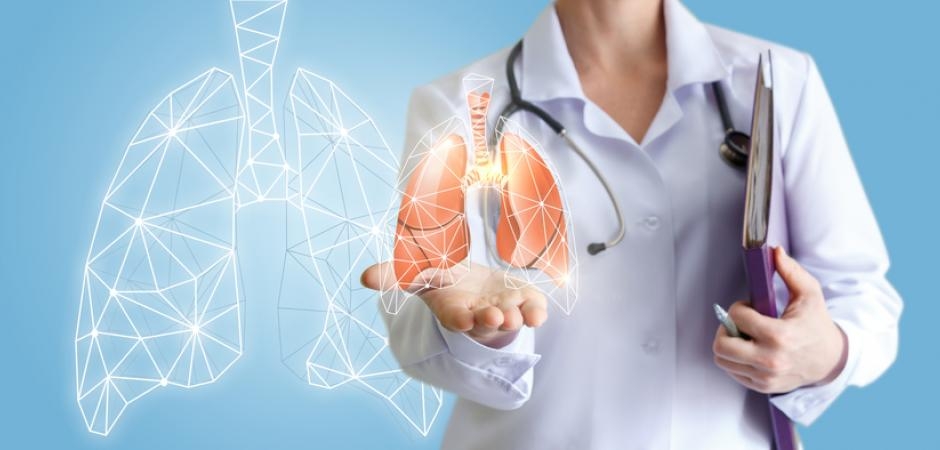 Breathe easier with the largest team of providers in the region dedicated to diagnosing and treating lung disease. The UT Health East Texas Pulmonary Institute team is trained to diagnose and treat a number of disorders that involve the respiratory system. We offer the latest treatments and techniques by using state-of-the-art technology. We treat the most common, as well as the rarest, lung diseases.
Services we offer include:
Pulmonary Medicine
Critical Care
Sleep Medicine
Allergy Diagnosis and Treatment
Interventional Pulmonology
We see physician and self-referrals for sleep disorders as well as allergy evaluations, testing and treatment including immunotherapy in patients 5 years old and older.
Conditions we treat include:
Chronic Obstructive Pulmonary Disease (COPD)
Chronic bronchitis
Emphysema
Asthma
Lung cancers
Pleural effusions
Pneumonia cough
Shortness of breath
Coughing blood
Bronchiectasis
Cystic fibrosis
Allergies
Insomnia
Narcolepsy
Sleep apnea
Restless leg syndrome and periodic limb movement disorder
Procedures performed include:
Thoracentesis
Chest x-ray
Allergy testing
Polysomnogram (PSG)
Home sleep study
Pulmonary function testing (PFT)
Methacholine challenge testing
Tracheotomy
Flexible and rigid bronchoscopy
Endoscopic laser and stent surgery
Chest tube thoracoscopy
For more information on services we offer, or to schedule an appointment, please call:
UT Health East Texas Pulmonary Institute at North Campus Tyler 903-877-7916
UT Health East Texas Pulmonary Institute at S. Fleishel 903-592-6901