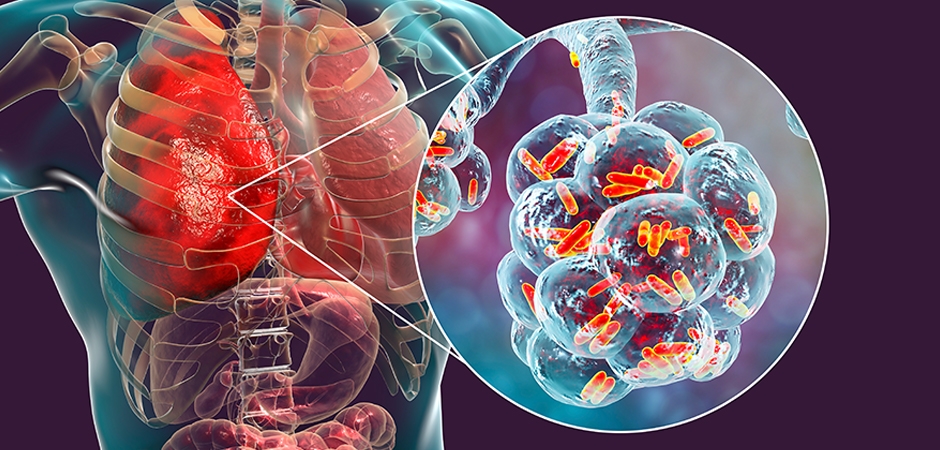 During the COVID-19 pandemic, we are still seeing NTM patients at UT Health North Campus Tyler. In compliance with current federal guidelines and recommendations, we are encouraging these visits to be conducted via telecommunication when at all possible.
For further information regarding new patient consultations, call 903-877-2899. Current patients will receive a phone call from the nurse 1-2 days prior to their scheduled appointment to coordinate your visit.
What is nontuberculous mycobacteria lung disease (NTM)?
Nontuberculous mycobacteria (NTM) are naturally occurring environmental organisms found widely in both water and soil. They can cause or worsen significant respiratory damage, such as bronchiectasis. There are more than 180 species of nontuberculous mycobacteria. Mycobacterium avium complex (MAC) is just one of the many species.
Symptoms of nontuberculous mycobacteria lung disease (NTM)
Patients with NTM infections often experience a variety or even all of the following:
Cough – You may or may not cough out sputum. NTM lung disease may cause you to cough up blood (this is called hemoptysis). If you cough up blood, you should contact your doctor or seek emergency help immediately. Any time you cough up blood, it is essential that you remain calm and still to help minimize the amount of blood you cough.
Night sweats/fever – You may experience some low-grade fever. The sensation of feverishness and sweating is often more prominent at night.
Loss of weight and loss of appetite – It is not uncommon to lose weight, which is why it is important to be aware of weight changes. Please consult with your doctor and/or a nutritionist to determine how to modify and augment your diet. You can also find a nutrition guide with suggestions for increasing caloric intake, as well as a printable food diary, at ntminfo.org.
Lack of energy – Many patients note a variable but often profound sense of fatigue.
Feeling short of breath
Wheezing
Chest pain around the lung area
Treatment for nontuberculous mycobacteria lung disease (NTM)
Some species of nontuberculous mycobacteria lung disease are readily treated with two or three drugs, while other types are resistant to many drugs and more difficult to treat. These require treatment that is often more complex and of a longer duration.
How to become a new patient
Your primary care physician, pulmonologist or infectious disease physician can refer. Please fax the following information to the referrals department at 903-877-8919.
Results of sputum cultures for

acid-fast bacillus (AFB). I

ncluding the first positive AFB and the last two years of cultures for AFB.

Results of susceptibility tests on positive AFB cultures, if available.

Results of routine sputum cultures from the past 12 months, if available.

Clinical or physician notes (or medical records) that describe your drug treatment, results of bronchoscopy or chest CTs.

Face sheet, demographics and Insurance card.
The patient should bring to their clinic appointment their most current CT scans of the chest (within the last 6 months), preferably on a CD with written interpretive reports.
Questions should be referred to: