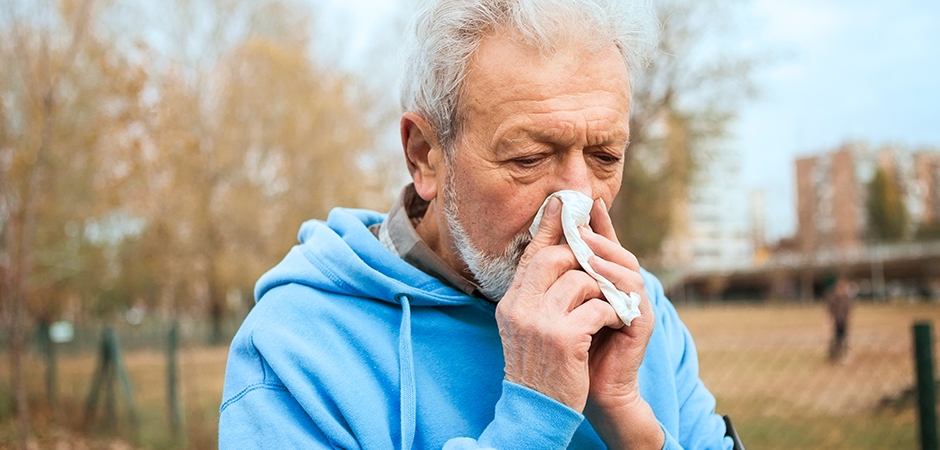 Primary ciliary dyskinesia (PCD) is an inherited disorder that causes life-long respiratory tract infections, shortness of breath and ultimately, permanent damage to lung function and other organs. The fundamental cause of this disease is that "cilia" (tiny, hair-like structures that line the nasal passages, sinuses, inner ears and lung) do not function normally to process mucus. The processing of mucus is a crucial biologic system known as mucociliary clearance. Defects in mucociliary clearance can lead to profound illness.
The Primary Ciliary Dyskinesia (PCD) Foundation was developed to improve the quality of life in people affected by PCD. The mission of the PCD Foundation is to promote research, increase public awareness and provide information and support services for individuals with PCD and their caregivers. A primary goal of the PCD Foundation is access to high-quality diagnostic and treatment for all individuals with PCD. The University of Texas Health Science Center in Tyler is proud to be a PCD Center of Excellence. At the University of Texas Health Science Center in Tyler, patients can undergo the best PCD specific testing and management. PCD patients can be assured of getting the most up to date treatment and will have the opportunity to participate in national treatment trials. The PCD Center at the University of Texas Health Science Center in Tyler is made up of multi-disciplinary specialties including pulmonology, respiratory therapy, otolaryngology and audiology.
The University of Texas Health Science Center in Tyler joins the PCD Foundation in its ultimate goal of finding a cure for primary ciliary dyskinesia. In working to accomplish this goal, we provide the highest level of care and expertise for our patients affected by PCD.
Symptoms of primary ciliary dyskinesia (PCD):
PCD mainly affects the sinuses, ears and lungs. One sign that you might have PCD is if you have chronic (ongoing) infections in one or more of these areas. Common signs, symptoms and complications linked to PCD include the following:
Sinuses:
Chronic nasal congestion.
Runny nose with mucus and pus discharge.
Chronic sinus infections.
Ears:
Chronic middle ear infections.
Hearing loss.
Lungs:
Respiratory distress (breathing problems) in newborns.
Chronic cough.
Recurrent pneumonia.
Collapse of part or all of a lung.
PCD also can cause fertility problems in men and women. In men, PCD can affect cilia-like structures that help sperm cells move. Because the sperm cells don't move well, men who have the disease usually are unable to father children.
Fertility problems also occur in some women who have PCD. These problems likely are due to faulty cilia in the fallopian tubes.
Treatment for primary ciliary dyskinesia (PCD):
Currently, there is no cure for primary ciliary dyskinesia. The ultimate treatment goal in patients with PCD is to slow the progression of the disease. Doctors will also try to maintain airway health and treat lung and upper airway conditions. Current treatment includes:
Treating sinus and ear infections with saline nasal washes, anti-inflammatory nasal sprays and nasal/sinus surgery.

Preventing and delaying progressive and/or advanced lung diseases with airway clearance, bronchodilators, mucolytics, antibiotics and steroids.

Monitoring airway health with sputum cultures, bronchoscopy, imaging, and pulmonary function testing.
To learn more or schedule an appointment, call:
UT Health East Texas Pulmonary Institute at North Campus Tyler at 903-877-7916.