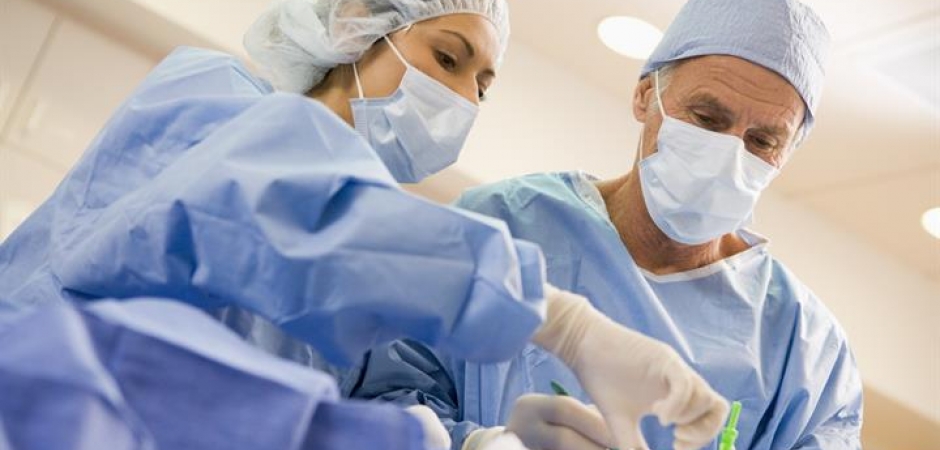 Traditional Bypass Surgery
UT Health East Texas Cardiovascular Institute is a leader in Coronary Artery Bypass Surgery (CABG). Often known simply as bypass surgery, this procedure is used to improve and, in some cases, restore blood flow to the heart muscle after a blockage has developed. Arteries from the chest and veins from the leg are used to bypass the blockages. While CABG is a common procedure performed at our flagship hospital, UT Health Tyler, our surgical team approaches each case with uncommon expertise and care.
Minimally Invasive Heart Surgery
In minimally invasive heart surgery, also known as keyhole surgery, the surgeon performs heart surgery without a sternotomy (splitting the breastbone). Rather, the surgery is conducted through small incisions with specialized instruments and camera scopes. This approach also allows the surgeon to have a better view of certain parts of the heart resulting in a more comprehensive operation. Data has shown these procedures provide a faster recovery time, shorter hospital stay, lower infection rate, less surgical pain and less blood loss. Surgeons use the smallest incision possible to provide the safest and most successful surgery.
The UT Health East Texas Cardiovascular Institute will evaluate and provide the most appropriate procedure and treatment plan for each patient's condition. Talk with your physician for more information.
If you do not have a physician, call UT Health East Texas Physicians at 903-596-DOCS, or click here to schedule an appointment online.