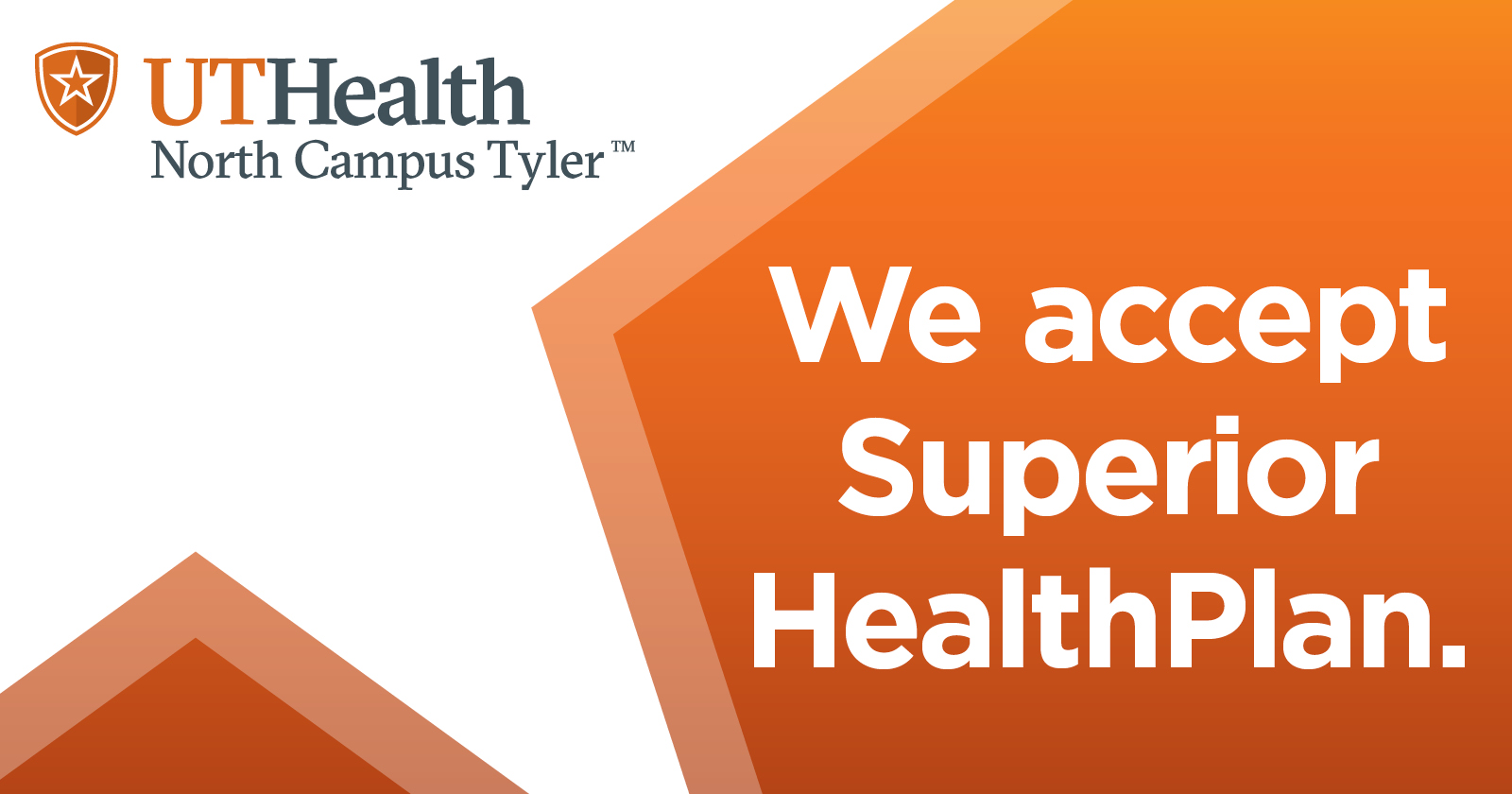 UT Health North Campus Tyler and its affiliate clinics located at North Campus Tyler, Lindale, Overton and Patriot Drive in Tyler have joined all other UT Health East Texas facilities as in-network providers for Superior HealthPlan.
Superior HealthPlan enrollees now have access to all providers and facilities within the UT Health East Texas System. Our team provides care across a wide variety of specialties, including family and internal medicine, pediatrics, allergy, pulmonology – including pediatric pulmonary and cystic fibrosis care --  and more.
Click here to find a provider near you, or call 903-596-DOCS.