Reviews for Raul A. Torres-Heisecke, MD, FHRS
---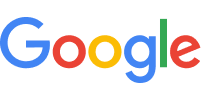 05/10/2022
The service and care was amazing....they did a really great job making sure I had everything I needed ...they just did a wonderful job
— Tish Lewis
---


05/01/2022
Dr.Torres is the best medical doctor I have ever had. He is knowledgeable, kind , & genuinely wants to improve your health & lifestyle. He spends time with you & LISTENS TO YOU. He is a rarity in the medical world today that emphasizes numbers over quality of care.
— Debbie Todd
---


03/15/2022
My husband has been a patient of Dr. Torres for over 8 years now. He is very thorough during his visits, he always listens, explains and tries to find the best possible cure to the problem. Two years ago he performed on my husband a successful ablation for both atrial fibrillation and flutter. I have recently chosen him too and he as my electrophysiologist and has already given me good advice to treat my symptoms. Grateful to have him as our doctor.
— Cecilia Riegler
---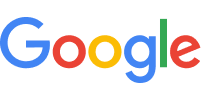 03/14/2022
Excellent electrophysiologist and person. My husband and I are both his patients. Two years ago he performed a successful ablation procedure on my husband. Grateful to have him as our doctor.
— Cecilia Riegler
---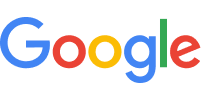 03/01/2022
He is one of the best caring doctors I've ever seen. Today he literally saved my dads live! Thank you so much!
— Leah Williams
---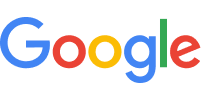 02/21/2022
Extremely proud of service from Dr Torres. Very eager to explain you problem and suggest solutions. Willing to spend time with you.
— Tommy Berry
---


01/10/2022
Excellent
— Don Nall
---


12/25/2021
I was referred to Dr. Tortes for a second opinion by my Pulmonary Doctor. I have developed an extreme shortness of breath over the past year since an ablation last January. In my first meeting I was very impressed with Dr. Torres. He listened intently to my issues and ordered some follow up tests. We are scheduled for a follow up when the results of the test are in. I feel confident Dr. Torres will find the solution or direct me to someone that can.
— Ben Griffith
---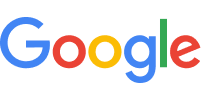 11/16/2021
I would recommend Dr. Torres to anyone. He is very personal, gives you the needed time to ask questions, thorough and genuinely cares.
— Debra Crawford
---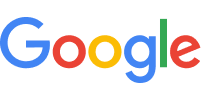 03/12/2021
Dr, Torres is an outstanding i . He is a very caring doctor who communicates well with his patients and gives them options in their health care plan. He shows concern in caring for patients. Tyler,Texas is fortunate to have Dr."Torres serving the people in our area.I recommend Dr. Torres to anyone experiencing heart rhymn issues. He is competent!
— Anita Garner
---


02/08/2019
Superb in every aspect a Doctor should have. Great thorough Doctor. Ask many questions, explains options, kind, caring & wonderful bedside manners. I can't imagine having another Doctor for my condition or any other. However he is becoming so overwhelmed with popularity. Very hard to get in to see him @ anytime. Follow up, check up, tests, orientations & or surgery. Dr. Torres is one of a kind. You will have trust & faith in him. God Bless Him, Sandy Middleton 2/9/19 Last ablation 1/25/19 ??
— Sandy Middleton
---


04/02/2018
Dr. Torres is awesome!!! He's a great cardiologist and he really cares about you. He changed my life! I had a very successful ablation! I can never thank him enough.
— Tonya Baker
---


06/26/2017
I highly recommend Dr Torres Heisecke to anyone with A-Fib. He knows his stuff and communicates with you in a very peer-to-peer manner, not condescending at all. Explains all conditions and recommended procedures thoroughly. Spent a great deal of time with me, like I was his only patient of the day! If you want a Dr you will feel good about trusting with your heart, make him one of your appointments!!!
— Greg
* Please note this list does not include reviews written by anonymous users