Reviews for George M. Plotkin, PhD, MD
---


08/18/2020
First visit was very informational and instilled an abundance of trust in Dr. Plotkin's abilities and character. He was encouraging and shared much about his ideas regarding Parkinsons. Dr. Plotkin is personable and I am very happy about our choice for treatment.
— Selwyn Wilson
---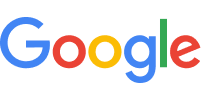 08/11/2020
There is hope. This team is professional, compassionate and wildly capable. You can expect to experience more respect and genuine interest in your patient than you have ever encountered before. After years of being herded through quick and casual doctor appointments, I was prepared for another interaction where my father (the patient) would be all but ignored, and his medication would be mildly tinkered with. If you are used to that routine —buckle up. Dr. Plotkin interviewed my father for half an hour while intermittently performing neurological tests. After hearing my dad's story and getting to know him, Dr. Plotkin then reviewed years of Vascular and CT imaging from past ER visits. He explained the changes he saw and took initiative I've never seen before. For the first time in my life I believe that this doctor is interested in diagnosing this mystery, cares about my dad as a person, and has charted us on a course of discovery. For the first time in a long time there's hope. THANK YOU DR. PLOTKIN!!!!
— Chesley Burch
---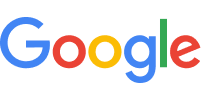 07/19/2020
Dr. Plotkin is a wonderful specialist and a kind and caring person. He is thorough in his testing and questions. His recall of former and preparation for subsequent visits is impressive. Tyler, TX is extremely fortunate in having Dr. Plotkin in its community, and I am a very lucky and grateful patient!
— Joni Rudak
---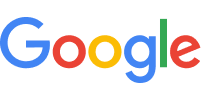 06/19/2020
Dr Plotkin and his staff are wonderful. Dr Plotkin is an amazing Neurologist who is very knowledgeable in his field. He's kind, caring compassionate, attentive to your needs and answers all your questions. Even the medical assistant Sommer is very kind, compassionate and helpful with any questions or anything we need. The NP's are great as well. My fiance has essential tremors and we couldn't be any more happy or grateful that his primary physician led us to Dr Plotkin. Dr Plotkin reccomend he have DBS surgery. He recently had his surgery and we are very thankful to him, his staff and the Neurosurgeon Dr Renfro and his staff. We highly reccomend Dr Plotkin to anyone needing a Neurologist. I would also like to add that all the nurses and surgery team at UT were amazing as well. I dont think he could have been in better hands. Thank you Dr Plotkin and staff, we are forever grateful 💜
— Jill Watkins
---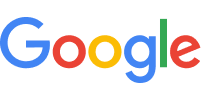 03/04/2020
We were told by another doctor that my son had a rare case with his tremors, so was referred to Dr.Plotkin and he was very knowledgeable and told us his tremors were very common and had alot of information on his type of tremors! Very down to earth and was very clear about his condition! We highly recommend Dr. George Plotkin!
— Shelia McLaren
---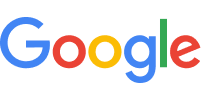 09/08/2019
Very hard to get a appointment, but very worth the wait. Very knowledgeable about Parkinson and the treatment of the disease. I have had the DBS surgery and it has changed my life.
— Jim Speaker
---


07/13/2019
Excellent! Don't know WHERE the negative reviews came from. The patient of people accompanying them must have been having a bad day, which is common for those who are experiencing or have a loved one experiencing problems. Dr. Plotkin is AWESOME. He is a hyper-intelligent Harry Potter! He is caring, interested, knowledgeable, and a million other positive adjectives.
— Pamela Vance
---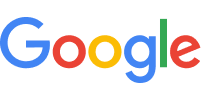 01/24/2018
Well worth the wait
— Elizabeth Goldey
---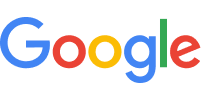 07/25/2017
The best. Knowledgeable, caring and SUCH a patient advocate!
— Linda Klotz
---


04/12/2017
Very caring and takes the time to listen. Explains things thoroughly.
— Elizabeth
---


12/05/2016
Very professional, caring, and kind. Entire staff goes out of their way and provides awesome care (even when you come in with 3 children) Willing to answer all questions and provides helpful materials to read at home
— Mount Pleasant, TX
---


09/14/2016
Brilliant and caring. Answered all our questions and took time to explain exactly why he arrived at the diagnosis and how to treat the symptoms and discuss medication interactions.
— Steve M
---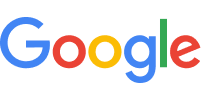 09/13/2016
A diagnosis of a neurological condition can be tough to hear (or on this case have confirmed). Dr Plotkin took the time to explain exactly what brought him to that conclusion and how we could deal with the symptoms. He has a sterling CV and speaks medical and English. I feel much better now. I can handle this now. .
— Steve Materi
---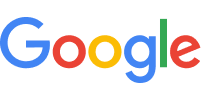 06/28/2016
Dr Plotkin has been treating my daughter since she was around 11. She is now 22 and still sees him. He was the only Dr who helped her! We are so grateful for his help! Brilliant, caring Doctor!!
— Sherry Wallace
---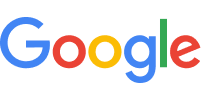 12/19/2014
+No long waits when there for an office visit. . Wonderful results from his treatment. Top Notch. Hard to get an appointment but well worth a long wait. Dr. Plotkin has a good sense of humor and a brilliant mind.
— Susan Farrimond
* Please note this list does not include reviews written by anonymous users