Reviews for Bryan T. Hyland, MD
---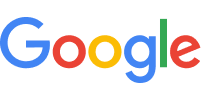 09/07/2021
Dr Hyland is great! He has done a great job helping me out through a tough time
— Anthony Minniti
---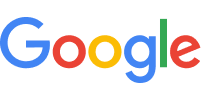 09/06/2021
Dr Hyland has been my doctor for years. I actually moved away and when we came back to ETX I sought his practice out again because I felt so comfortable with him. He's very engaged when he's in the room talking to you. If you have questions he takes the time to listen and discuss. And he's funny. Lastly I've never had anyone in the office be rude or less than helpful.
— Robbie White
---


08/02/2021
He's THE best family doctor!
— BK
---


06/04/2020
Dr. Hyland has been my PCP for 15 years. He has no equal, and I am fortunate enough to have him as my doctor. He is patient, thorough, and knows how to approach any medical issue, in a calm, sensitive, and understanding, manner. Generally, we like to avoid doctor visits, but I look forward to visiting with him. Dr. Hyland's nurse, Rachel, is also the gold standard, by which we evaluate the medical profession. She is like manna from Heaven and is diligent, caring, and compassionate with patients. She is wise beyond her chronological years , and I am thankful for both of them..UT Health should count their blessings that Dr. Hyland and Rachel are onboard with UTHealth
— Mike Fitzpatrick
---


03/27/2018
We have been seeing Dr Hyland 10 years. Enjoy our visits with Him and His staff. All very friendly and helpful to resolve our health issues.
— Alan And Molly In Tyler
---


01/16/2018
Very kind and gentle with patients. Also respectful of my decisions regarding treatment. I trust his decisions very much.
— Joe In Tyler
---


05/03/2017
Kind and gentle individual whose main concern is the health of his patients. Like all people he prefers to be paid for his medical care but it is not most important thing to him.
— Jackie
* Please note this list does not include reviews written by anonymous users