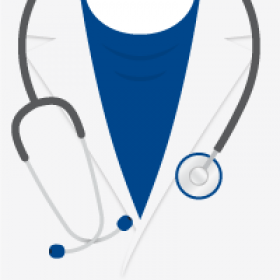 Physician Group:
UT Health East Texas Physicians
Edwin A. Anders, MD, MPH, is a preventive medicine and population health physician at the University of Texas Health Science Center (UTHSC) in Tyler. He also serves as the associate program director for the developing UT Health Science Center Tyler General Preventive Medicine Residency Program and as an assistant professor in the School of Community and Rural Health at UTHSC Tyler.
Dr. Anders graduated Magna Cum Laude from Baylor University with a bachelor's degree in biology and was a member of Phi Beta Kappa. He earned his Doctor of Medicine degree at Louisiana State University (LSU) School of Medicine in Shreveport and his master in public health degree with a concentration in health policy & administration at the Yale School of Public Health in New Haven, Connecticut. Additionally, he completed an internship in internal medicine at the LSU Health Sciences Center in Shreveport and a residency in preventive medicine at Griffin Hospital in Derby, Connecticut, a private community hospital affiliated with the Yale University School of Medicine.
During his residency, Dr. Anders worked with the New Haven Health Department to promote tobacco cessation in the city of New Haven. He also worked with them to promote electronic tobacco cessation (cessation of vaping, juuling, and electronic cigarettes) among youth in the city.
During his time in Connecticut, Dr. Anders worked in the Yale-Griffin Prevention Research Center at Griffin Hospital, where he helped to implement a population health initiative with the Valley Food Security Task Force. Its focus was to combat food insecurity in the lower Naugatuck River Valley Region of Connecticut and to promote healthy nutrition in the Griffin Hospital patient population. He improved the nutritional content of the regional food pantry inventory, worked to develop a nutrition policy for the food security task force, promoted healthy recipes, and provided nutrition handouts for local pantry clients.
Dr. Anders also had the opportunity to complete a rotation in culinary medicine through the Tulane Goldring Center for Culinary Medicine in New Orleans, as well as a rotation in disaster preparedness through the State University of New York Downstate Brooklyn Department of Emergency Medicine's Division of Emergency Preparedness.
He is currently involved in helping to develop didactic curriculum for the developing medical school at The University of Texas Health Science Center at Tyler and for the new preventive medicine residency program. He serves as a member of the Residency Advisory Committee for the developing preventive medicine residency program, assists with efforts to combat COVID-19 on a population health level, and is working to promote screening initiatives in our patient population.
He is currently continuing his pattern of life-long learning by participating in a teaching course through one of the Harvard Macy Institute's Professional Development Programs for Academic Leaders in Health Care.
Dr. Anders' clinical interests include weight management, prevention and treatment of obesity, and tobacco cessation.
Board Certifications:
American Board of Preventive Medicine, Diplomate
Education:
Preventive Medicine Residency: Griffin Hospital, Derby, Conn.
Master of Public Health: Yale University School of Public Health, New Haven, Conn.
Internal Medicine Internship: Louisiana State University Health Sciences Center, Shreveport, La.
Doctor of Medicine: Louisiana State University School of Medicine in Shreveport
Bachelor of Science in Biology: Baylor University, Waco
American College of Preventive Medicine, Member
Phi Beta Kappa, Baylor University, Member