Reviews for Ajay Pachika, MD, FACC
---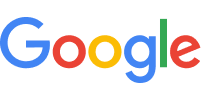 07/31/2022
Very pleased with Dr Pachika and his staff.
— Pam Shankle
---


05/26/2022
Dr. Ajay Pachika found the problem in my. Heart and corrected it. My life is so much better now.
— Derrel F. McDonald
---


05/26/2022
Dr.Ajay is the very best in my opinion.
— Derrel F McDonald
---


03/22/2022
Dr. Pachika is a great cardiologist. He takes the time to talk to you and address any problems you may have. He is very good at explaining the things he may be changing, testing, or procedures he is recommending. I have complete confidence in Dr. Pachika
— Robin
---


03/01/2022
DR Pachika explained everything so I could understand it and also listened to my conserns. I am comfortable with him and would highly recommend him to others.
— Mary Vilencia
---


01/18/2022
Dr Pachika is easy to talk to and makes sure you understand everything while being very professional and knowledgeable. I took my mother to see him and now I am seeing him.
— Steven A
---


12/02/2021
I feel very comfortable with Dr. Pachika and trust him 100%.
— David Grundish
---


01/11/2021
In Palestine the office was very busy and we got in about 45 min late. However, we loved Dr Pachika - he was easy to understand, professional yet friendly and he was concerned about my Mom's condition. We will definately be back. THANK YOU for coming to Palestine - traveling is very hard for a 95 yr old.
— Evonne Boggs
---


06/08/2017
Dr. Pachicka has the best bed side manner! He listens very carefully and always answers all questions thoroughly. He makes you feel like he cares about you and helped me through a scary time. His nurse is so sweet too, she is always willing to take a call from you and listen. I highly reccomend Dr. Pachicka!
— Briana Drake In Chandler, Tx
---


06/08/2017
Dr. Pachika was very nice and answered all my questions thoroughly. He also seemed very knowledgeable and was prompt to take care of all of my problems. I would highly recommend if you are looking for a cardiologist who is intelligent and has wonderful bedside manner, he is the doc for you!
— Tyler, TX
* Please note this list does not include reviews written by anonymous users