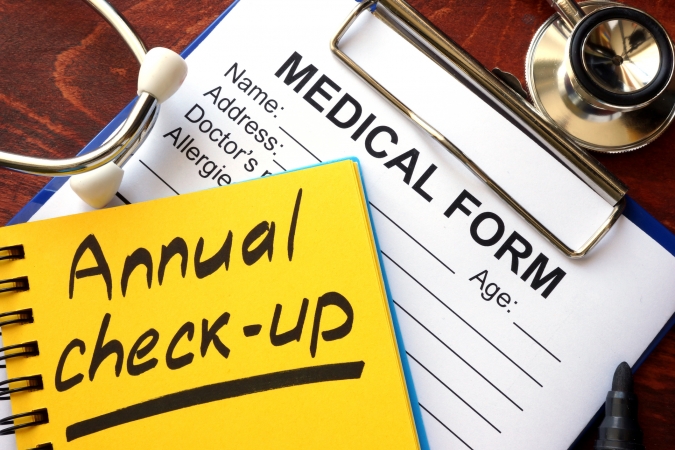 There was a time when people only went to the doctor when they were sick. Today, we now know that preventive healthcare is the key to living a longer, healthier life.
It is important for people to get regular check-ups so they can identify potential health issues before they become a problem. By seeing a physician annually, they are more likely to detect issues earlier. It is important to know that due to constant medical research and advancements in healthcare, we are capable of treating an increasing number of conditions with far greater success than at any other time in human history. This is why early detection of conditions is so important for our patients. UT Health East Texas Physicians are eager to diagnose problems as early as possible and to treat our patients quickly, safely and efficiently while avoiding complications. Our goal is to keep you healthy for many years to come.
Benefits of annual check-ups:
Reduce chances of major illness.
Increase the chances for treatment.
Closely monitor existing conditions and limit the risk of complications.
Form a good partnership with your physician.
Reduce healthcare costs over time by avoiding costly medical services.
Increase lifespan and improve health.
Preventive health screenings for adults:
Annual well-visit

Physical exam
Blood pressure
Preventive screening (s)
Family history
Body mass index (BMI)
Counseling

Cancer screenings as recommended

Colorectal
Skin
Cervical (women)
Breast (women)

Sensory screenings

Hearing (when necessary)
Eyesight

Immunizations

Influenza
Tetanus, Diptheria (Tdap)
Measles, Mumps, Rubella (MMR)
Pneumococcal
Meningococcal
Shingles
Varicella
Hepatitis A
Hepatitis B
Human papillomavirus (HPV)
Haemophilus influenza Type B
Take control of your health and schedule your annual check-up with a trusted UT Health East Texas physician. We offer a variety of services to care for the whole family. To schedule an appointment call 903-596-DOCS or visit www.UTHealthEastTexasDoctors.com.