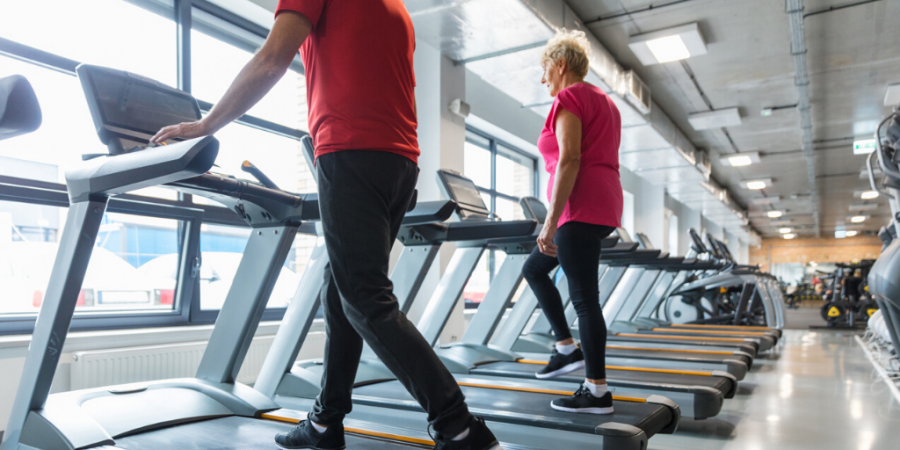 UT Health East Texas offers 11 cardiopulmonary rehabilitation clinics across East Texas. Most of our clinics are equipped to offer both pulmonary and cardiac rehabilitation on-site. However, there are distinct differences between each program. Registered respiratory therapist, Jordan Allen, RRT, explains the similarities and differences between the two programs.
While both programs combine exercise and education to improve a patient's quality of life, pulmonary rehabilitation primarily works with patients who have chronic lung diseases (e.g. COPD, pulmonary fibrosis, cystic fibrosis). Conversely, cardiac rehabilitation primarily works with patients who were previously hospitalized for a cardiac event.
A medical director performs initial evaluations for both programs. A personalized exercise program is built for each patient. Typically, patients attend exercise sessions two to three times per week for 36 sessions. The medical director will continue to meet with patients every 30 days throughout the program.
For pulmonary rehabilitation, educational topics covered depend on the patient's specific health condition. Some examples include breathing retraining, pacing, O2 titration, medication review, proper inhaler technique and coping with daily limitations of shortness of breath.
Both programs monitor blood pressure throughout each session; however, pulmonary rehabilitation also monitors oxygen saturation and heart rate.
For cardiac rehabilitation, education covers the risk factors for heart disease and lifestyle modifications needed to maintain heart health. Our Tyler location has started the first intensive cardiac rehab program in East Texas. Intensive cardiac rehab has a total of 72 sessions. Patients attend one hour of exercise and one hour of education at each session. The program includes cooking classes, one-on-one consultation with a dietitian, classes addressing mental health with a psychiatrist and high-quality videos from our program partner, Pritikin ICR.
Despite the differences, both programs aim to improve the patient's condition and improve overall quality of life. For a list of locations and more information about the pulmonary rehabilitation and cardiac rehabilitation programs offered by UT Health East Texas, visit UTHealthRehab.com.