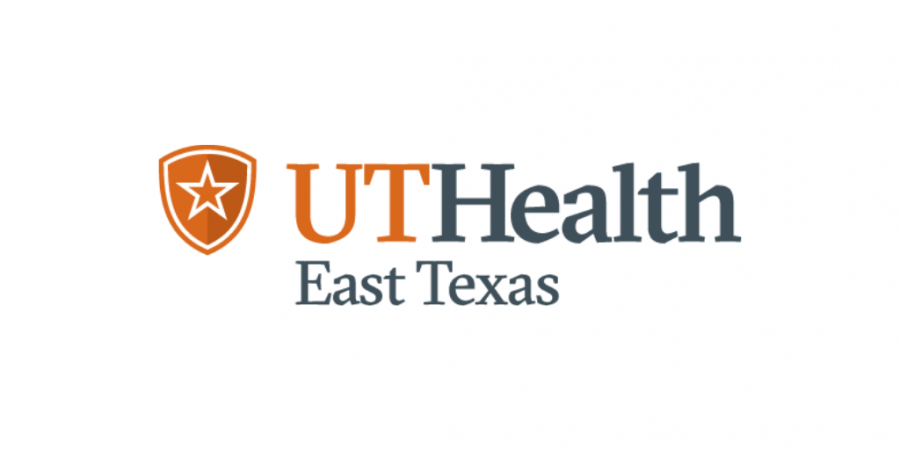 Last month, the cardiology team at UT Health Tyler successfully completed its first implantation of the Watchman™ left atrial appendage closure device. The minimally-invasive procedure helps reduce the risk of stroke in patients who suffer from non-valvular atrial fibrillation (Afib).
Afib is a common type of cardiac arrhythmia that affects more than five million Americans. Of the 795,000 Americans who experience a stroke annually, 20 percent occur in patients with Afib. Often, Afib-related strokes are more fatal and disabling.
"In the case of persons who suffer from atrial fibrillation, the main goal of care is to reduce the risk for stroke, which can be in excess of five times higher compared to people without atrial fibrillation," said Raul Torres, MD, cardiologist at Tyler Cardiovascular Consultants, who performed the procedure.
The Watchman™ implant is a one-time procedure designed to reduce the risk of strokes that originate in the left atrial appendage (LAA). Once implanted, the parachute-shaped, self-expanding device permanently closes off the LAA and does not require replacement. The procedure takes about an hour to complete and is performed by staff who are specifically trained in the implantation technique.
"At UT Health East Texas, we have a top-rated, robust cardiovascular program. By adding Watchman™ procedures, we are giving our patients and the communities we serve a higher level of clinical care and alternatives," said Donna Bowers, division director of cardiovascular services at UT Health. "It means that the patients can stay in the community, close to home with family and friends, and not leave and go to larger cities for this same service."
Presently, the most common treatment to reduce stroke risk in patients with Afib is anticoagulation (or blood-thinning) warfarin medication. Despite its proven effectiveness, long-term warfarin medication is not well-tolerated by some patients and carries a significant risk for bleeding complications. According to research, nearly half of Afib patients eligible for warfarin are currently untreated due to tolerance and adherence issues."The Watchman™ implant allows selected patients with atrial fibrillation, who are not suitable for blood thinners, to decrease their risk for stroke without having to continue anticoagulation," Dr. Torres said.
In patient studies, 92 percent of patients were able to stop taking warfarin within 45 days of a Watchman™ implantation, and by a year, that number increased to more than 99 percent.
The Watchman™ implant can help reduce risk of stroke in patients. However, if you are experiencing symptoms of a stroke, such as trouble walking, speaking and understanding, as well as paralysis or numbness of the face, arm or leg, please call 911.
UT Health Tyler offers award-winning stroke care. The Joint Commission accredited the hospital as a Comprehensive Stroke Center, and the stroke program was recently awarded the 2020 Get With The Guidelines®-Stroke Gold Plus Quality Achievement Award from the American Heart Association.
For more information about the stroke care and procedures offered at UT Health East Texas, visit UTHealthEastTexas.com.
###
About the WATCHMAN LAAC Device
The WATCHMAN LAAC Device is a catheter-delivered heart implant designed to close the left atrial appendage (LAA) in order to prevent the migration of blood clots from the LAA, and thus, reduce the incidence of stroke and systemic embolism for higher-risk patients with non-valvular AF. The LAA is a thin, sack-like appendix arising from the heart and is believed to be the source of greater than 90 percent of stroke-causing clots that come from the left atrium in patients with nonvalvular AF. For more information on the WATCHMAN device, please visit www.watchman.com. Images of the WATCHMAN Device are available at news.bostonscientific.com/image-gallery?cat=2957.
About Boston Scientific
Boston Scientific transforms lives through innovative medical solutions that improve the health of patients around the world. As a global medical technology leader for more than 35 years, we advance science for life by providing a broad range of high-performance solutions that address unmet patient needs and reduce the cost of healthcare. For more information, visit www.bostonscientific.com and connect on Twitter and Facebook.
About UT Health East Texas
Formed in 2018 through the combination of East Texas Medical Center Regional Healthcare System (ETMC) and The University of Texas Health Science Center at Tyler (UT Health Northeast), UT Health East Texas provides care to thousands of patients each year through an extensive regional network that includes 10 hospitals, more than 50 physician clinics, the Olympic Plaza Tower, 15 regional rehabilitation facilities, two freestanding emergency centers, regional home health services covering 41 counties, an EMS fleet of more than 45 ambulances and four helicopters, and a comprehensive seven-trauma center care network, including a Level 1.
As a partner with The University of Texas System, UT Health East Texas is uniquely positioned to provide patients with access to leading-edge research and clinical therapies while training and educating the next generation of physicians and other health professionals. The nationally recognized UT System also includes UT MD Anderson Cancer Center in Houston, UT Southwestern Medical Center in Dallas, as well as three other major university medical centers located throughout the state.