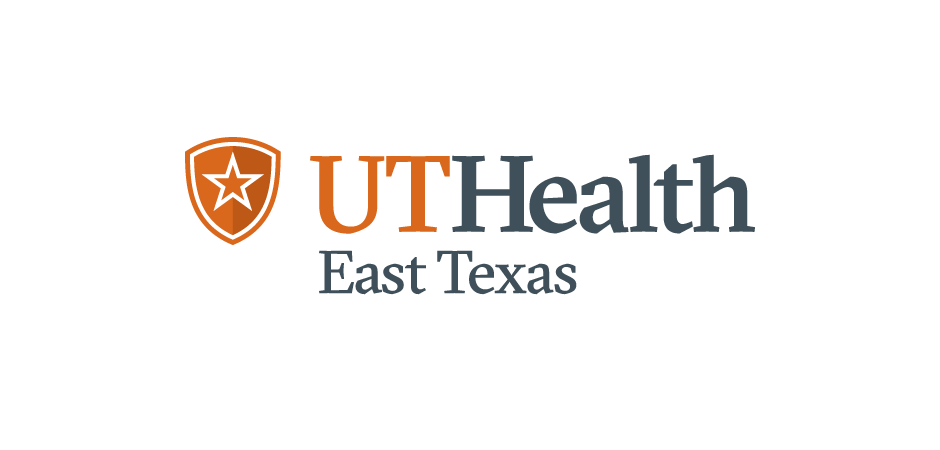 Minutes after receiving the COVID-19 vaccine at UT Health Jacksonville on Wednesday, Sharon Crowe discussed the impact of finally being able to get vaccinated.
"It's a feeling of comfort, protection — to protect my mom. I haven't gotten to see her since this started," Crowe said through tears.
"I've been waiting to do this. Most of my family is in healthcare, so they've all been vaccinated and I feel it's just important to get this done so we can get rid of this virus," Crowe said.
Crowe was one of 50 Jacksonville ISD employees in the 1B category who were vaccinated Wednesday at UT Health Jacksonville.
"I feel like it is our obligation to ensure that the employees of Jacksonville ISD who are caring for our children are protected," said UT Health Jacksonville CEO DeLeigh Haley. "It is our pleasure to be able to offer that to them and partner with them since we are the JISD partner for athletics and other things. It's an extension of that partnership to provide this service."
The hospital's new chief nursing officer, Michael Hales, learned of the school district's need through a conversation with JISD Police Chief Bill Avera at a recent Rotary club meeting.
"Being a first responder and being in public safety, it was very important to me to get the vaccine for our employees," Avera said. "Since the beginning of the pandemic, we've spent a lot of time and effort at Jacksonville ISD trying to make sure everyone is safe.
"UT Health is a great supporter of Jacksonville ISD, and we are so appreciative of the partnership," he said.
Athletic Director Wayne Coleman said he was on several COVID-19 vaccine waiting lists throughout the East Texas area. To be able to receive the vaccine so close to home was extremely convenient, he said.
Coleman said a primary driver for getting vaccinated was his parents, since he is around them often and wants to keep them safe.
"I think it's a civic duty to help everyone to be safe," he said.
Maria Santana, who works in the bus barn, said she is the first in her family to receive the vaccine and she hopes to serve as an example for them and her coworkers.
Her advice to others when it comes to the vaccine? "Go get it."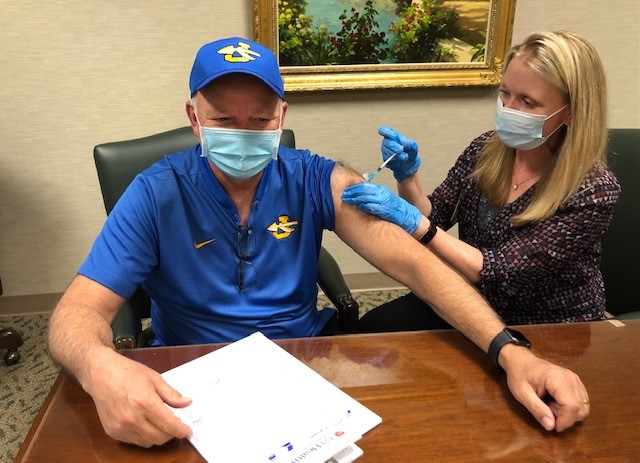 Jacksonville ISD Athletic Director Wayne Coleman receives his COVID-19 vaccine from Miki Schmidt, RN, at UT Health Jacksonville on Wednesday.
Jacksonville ISD employee Maria Santana receives her COVID-19 vaccine from Miki Schmidt, RN, UT Health Jacksonville on Wednesday.
About UT Health East Texas
UT Health East Texas provides care to thousands of patients each year through an extensive regional network that includes 10 hospitals, more than 50 clinics, the Olympic Plaza Tower, 13 regional rehabilitation facilities, two freestanding emergency centers, regional home health services covering 41 counties, an EMS fleet of more than 50 ambulances and four helicopters, and a comprehensive seven-trauma center care network, including the region's only Level 1 trauma facility.
As a partner with The University of Texas System, UT Health East Texas is uniquely positioned to provide patients with access to leading-edge research and clinical therapies while training and educating the next generation of physicians and other health professionals. The nationally recognized UT System also includes UT MD Anderson Cancer Center in Houston, UT Southwestern Medical Center in Dallas, as well as three other major university medical centers located throughout the state.