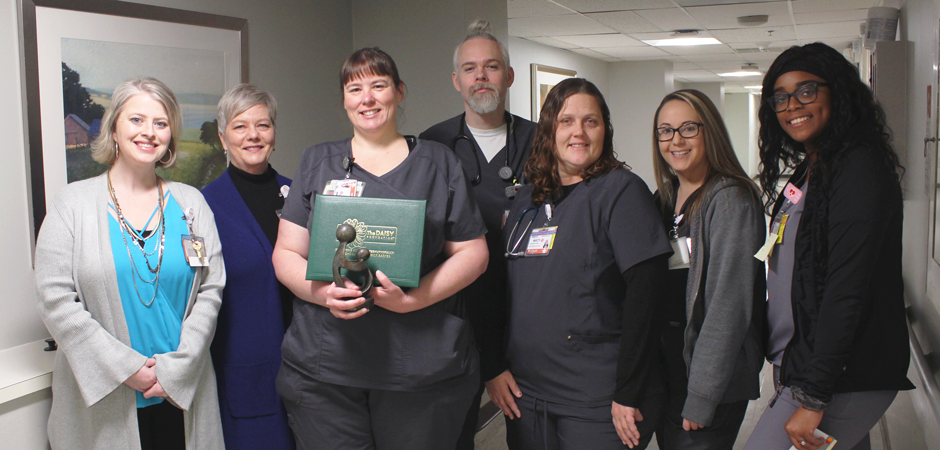 Tyler, Texas (January 7, 2020) — Mary Harwell, RN, with UT Health East Texas Long-Term Acute Care, recently was selected by UT Health East Texas as a DAISY Award winner.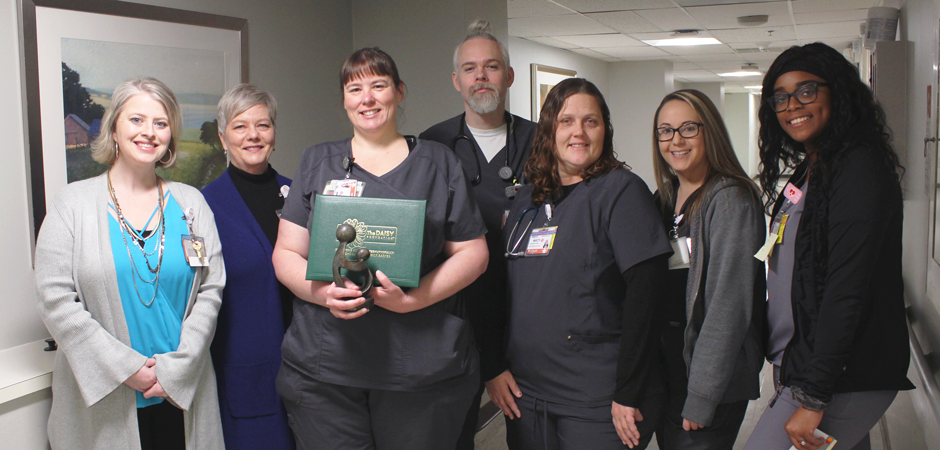 "This award is for nurses who provide excellent patient care," LTAC chief nursing officer Laurie Lehnhof-Watts said. "While many people are excellent nurses, when someone takes the time to write about their experience – that's special."
Nurses may be nominated by patients, families and colleagues, and the award recipient is chosen by a committee at UT Health East Texas. Harwell received a formal nomination by her coworker, Erin Hoosier.
"Mary goes above and beyond for her patients and provides the highest quality of care for both the patients and their families," Hoosier said. "In the past months and during three separate occasions, I witnessed extraordinary examples of her compassion toward patients and families."
As a winner of the DAISY Award, Harwell received a certificate, a DAISY Award pin and a sculpture called A Healer's Touch, hand-carved by artists of the Shona Tribe in Zimbabwe. Awards are presented throughout the year at celebrations attended by the honoree's colleagues, patients and visitors.
"It's pretty amazing winning an award. I'm very shocked. I didn't expect it," Harwell said. "In my life, I've been led to a point where I can give back to others. And that's what God calls us to do — take care of others."
Harwell joined UT Health in August 2018. She received schooling from Piedmont Tech in Greenwood, S.C., and Kilgore College in Kilgore. She is currently enrolled at UT Tyler in pursuit of her BSN.
The DAISY Foundation is a not-for-profit organization established in memory of J. Patrick Barnes, who died in 1999 at age 33 from complications of an autoimmune disease (DAISY is an acronym for Diseases Attacking the Immune System.) The care Barnes and his family received from nurses while he was ill inspired this unique means of thanking nurses for making a profound difference in the lives of their patients and patient families. Today, this program has been implemented in more the 1,900 healthcare facilities, including UT Health East Texas.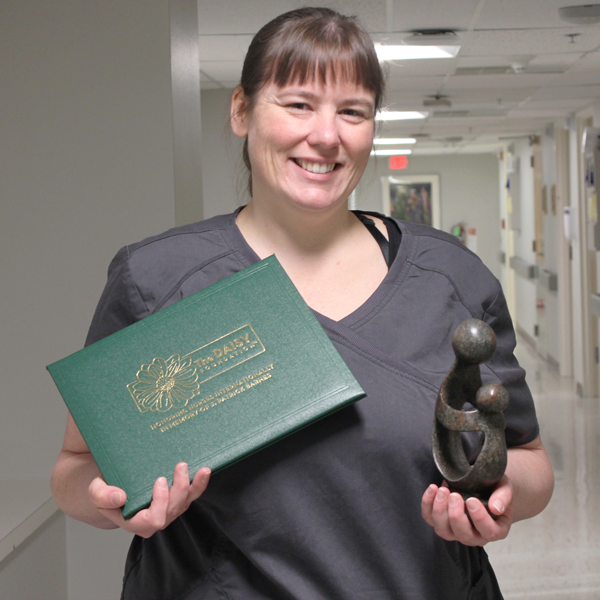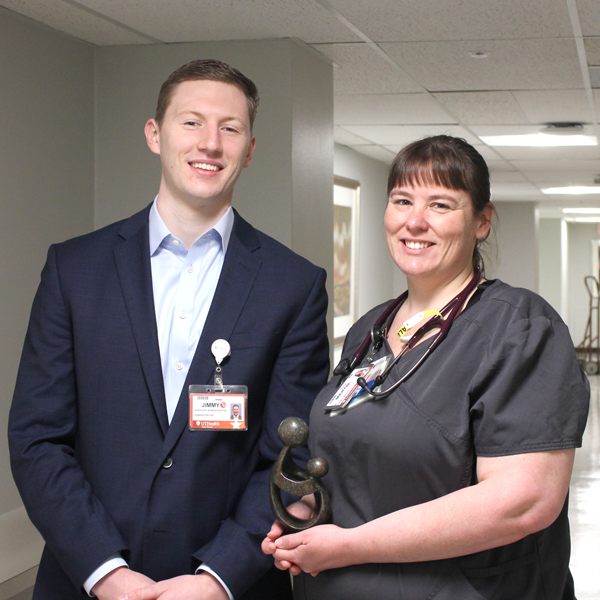 About UT Health East Texas
UT Health East Texas provides care to thousands of patients each year through an extensive regional network that includes 10 hospitals, more than 50 clinics, the Olympic Plaza Tower, 13 regional rehabilitation facilities, two freestanding emergency centers, regional home health services covering 41 counties, an EMS fleet of more than 50 ambulances and four helicopters, and a comprehensive seven-trauma center care network, including the region's only Level 1 trauma facility.
As a partner with The University of Texas System, UT Health East Texas is uniquely positioned to provide patients with access to leading-edge research and clinical therapies while training and educating the next generation of physicians and other health professionals. The nationally recognized UT System also includes UT MD Anderson Cancer Center in Houston, UT Southwestern Medical Center in Dallas, as well as three other major university medical centers located throughout the state.