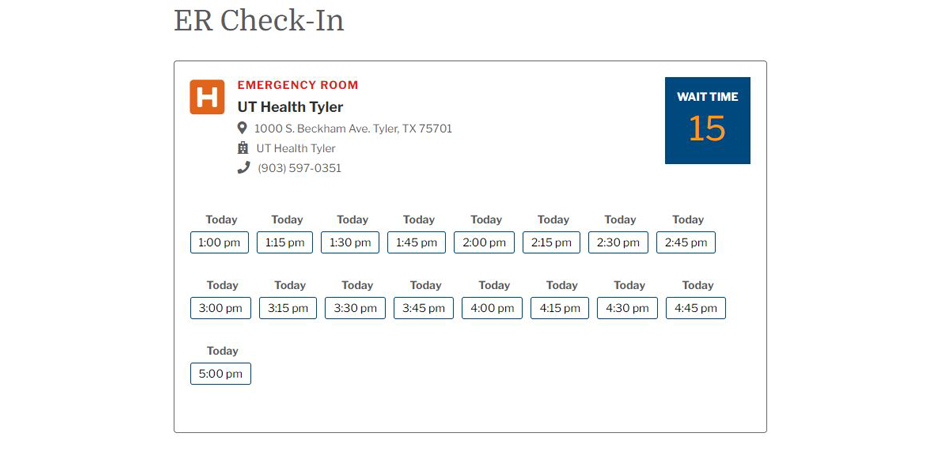 Tyler, Texas (January 6, 2021) — Patients seeking treatment at UT Health emergency rooms in Tyler now may begin the check-in process online before they arrive to minimize time spent waiting in the ER.
Patients already are able to view wait times for emergency rooms online at uthealtheasttexas.com, and they now can use that same web address to begin check-in prior to their arrival. Online check-in is available for emergency rooms at UT Health Tyler, 1000 S. Beckham Ave., UT Health Tyler – South Broadway, 6210 S. Broadway Ave., and UT Health North Campus Tyler, 11937 U.S. Hwy. 271.
This service lets you set up an estimated arrival time so you can wait comfortably at home instead of in the emergency room. Once you arrive, our expert medical team will assess your condition and decide on necessary treatment. Your time in the ER will vary depending on the type of treatment and tests performed.
If you are experiencing a life-threatening emergency, call 911 or go to the nearest ER.