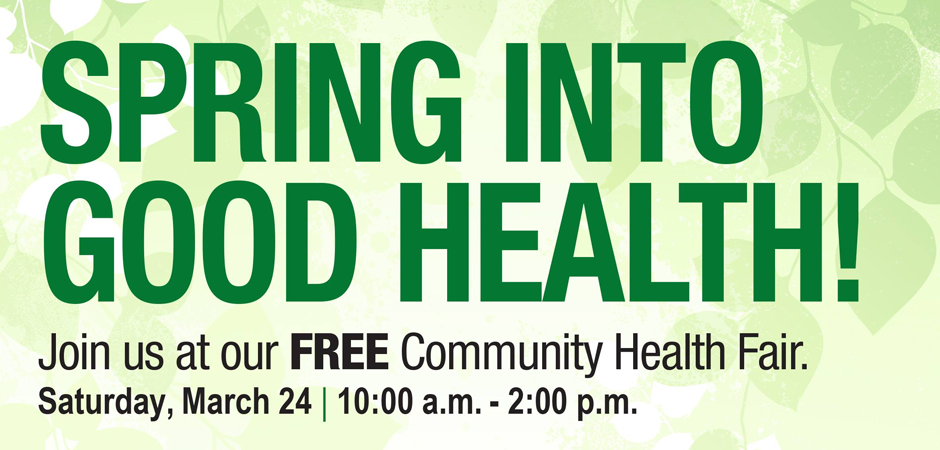 "Spring into Good Health," an annual family event that includes health screenings and education, is scheduled for Saturday, March 24, from 10 a.m. to 2 p.m., in the parking area of the UT Health North Tyler clinic, located at 2231 West Gentry Parkway. Sponsored by The University of Texas Health Science Center at Tyler's Center for Rural Community Health, the event brings attention to Colon Cancer Awareness Month. Colon cancer is the number two cause of cancer deaths in the U.S., with mortality rates for men and women higher in Northeast Texas than in other parts of the state and country (according to the 2016 The Health Status of Northeast Texas, published by The University of Texas System). Studies show that colon cancer screenings save lives because they identify precancerous growths and detect colon cancer early, when treatment can provide a better outcome. In addition to several health screening opportunities, visitors can walk through a giant, inflatable colon to see what colon cancer looks like, and learn what can be done to help prevent it. Information on colon cancer screenings will also be available.
Other activities include:
Glucose Screenings
Blood Pressure Screenings
Cholesterol Checks
Immunizations
Children's Dental Services
Fun for Everyone
For additional information, call (903) 877-8672 or email crc.outreach@uthct.edu.