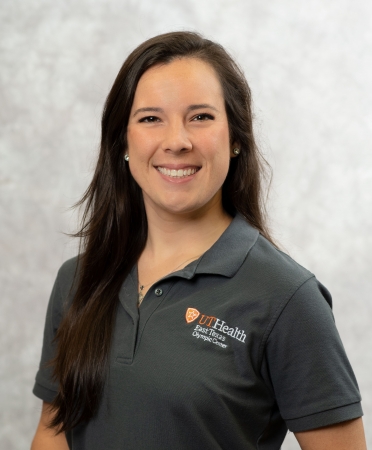 Tyler, Texas (September 24, 2021) — Hali Mahaffey, a senior exercise specialist and programs coordinator with UT Health East Texas Olympic Center Tyler, was named a Rising Star Award Winner from the Medical Fitness Association.
The Rising Star Award is presented to an individual for outstanding achievement and significant leadership within the medical fitness community. The individual demonstrates exemplary interest in their medical fitness facility, members and community.
Mahaffey will receive the award at the 31st Annual MFA International Conference Awards Ceremony on Oct. 28 in San Antonio.
To find a location near you and meet our great staff, visit UTHealthEastTexas.com/fitness.