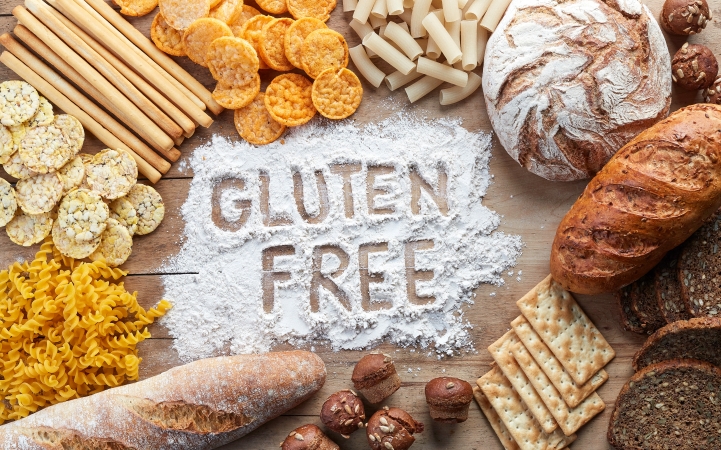 Some people ask, "is gluten-free just a fad?" Maurica Wright, Registered Dietitian and Certified Diabetes Educator at UT Health Tyler, explains public health education efforts have improved awareness of gluten sensitivity and celiac disease. "Gluten is a protein found in wheat, rye, barley and products containing those ingredients," she shares. "Most people find they have developed a gluten sensitivity after experiencing digestive problems such as abdominal pain, swelling, diarrhea and constipation." The term "gluten-free" refers to the treatment used for a chronic condition known as celiac disease, also known as gluten sensitivity.
When switching to a gluten-free diet, Wright recommends starting with whole foods that are naturally gluten-free.
Gluten-free foods include:
Fresh fruit

Fresh vegetables

Beans

Peas

Milk

Meats

Poultry

Fish

Seafood
"Items should be purchased fresh and prepared without breading. Frozen fruit, vegetables as well as meat, poultry, fish and seafood should be unbreaded and without added sauces or seasonings. If you are purchasing any sauces or seasonings, the ingredients list should be carefully reviewed to make sure there are no gluten-containing ingredients." Wright also recommends looking for certified gluten-free grains in your local supermarket and health food stores. "Some examples include rice flour, soy flour, almond flour, corn meal and quinoa."
The increased availability of gluten-free breads, crackers, baking mixes, sauces and cereals in supermarkets and health foods stores makes it seem like it's a fad, but it is an improvement in public health as it gives individuals affected by this condition more options and an easier grocery shopping experience. Gluten-free serves as a therapeutic diet for individuals who have gluten-sensitivity or celiac disease.
If you believe you may be at risk of gluten sensitivity, screening and diagnostic tools are readily available to determine the source of potential reactions to gluten-containing foods. Visit the Celiac Disease Foundation's website, celiac.org for more information on gluten-free foods, gluten-free seasonings and meal planning ideas. Call and make an appointment with your primary care physician if you believe you may be at risk of gluten sensitivity.