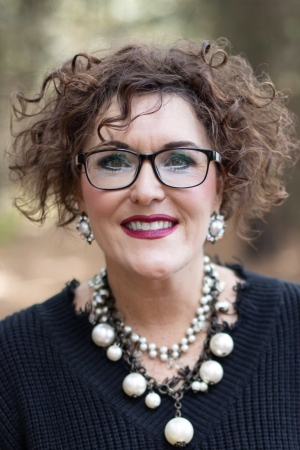 As we celebrate Healthcare HR Week, we highlight the career journey of Jennifer Rummel, who recently was promoted to Market Vice President of Human Resources. Healthcare HR Week — the third week of March — is designated to recognize human resources professionals in healthcare organizations across the nation for their important role across the continuum of care.
 
Jennifer Rummel, Vice President of Human Resources at UT Health East Texas, was raised around a healthcare setting and knew from a very young age that was the profession she planned to pursue. Growing up, she watched her pharmacist father's dedication to his patients as he worked in hospitals and retail pharmacies.
The connections she witnessed in those interactions prompted her to apply to nursing school after she graduated from Cayuga High School and got her associate degree from Trinity Valley Community College. She was accepted to nursing school, but was unable to start classes after a ruptured appendix landed her in the hospital for an extended period.
Wanting to stay active in healthcare during the delay, she applied for a job in medical records at an East Texas hospital, not knowing at the time that it would chart a path to a different healthcare career. 
"One thing led to another, like it does when you're in a small hospital and everyone is wearing a lot of different hats, and I ended up in HR," Rummel said. "They said my personality was a good fit because I connected with people."
Rummel continued her classes at UT Tyler, but switched her major from nursing to human resources and eventually earned her master's degree in HR administration. She worked as an HR representative and HR business partner at an East Texas hospital before taking a position as regional HR director at what is now UT Health Athens. She was then promoted to regional director in Tyler and, most recently, market vice president.
The years spent in a regional hospital helped form how she manages in her current role, to which she was promoted earlier this year.  
"I came from regional hospitals, so I have all different sides that I look at. I try to look at the impact decisions can have across the entire market," Rummel said. "I love the employees and the impact I can make. I start out my day with an affirmation, 'Help me to make an impact in someone's life that in turn impacts everyone — our patients, their families, our employees. That's how I feel like I can make a difference.
"I do what I do because I want to make that impact with employees so they can be the best caregivers possible to our patients and families in our communities," she added. "If they can feel safe and secure and feel loved, then they're more apt to show that to our patients and their families and our visitors."
Rummel said she takes issue with the bad rap HR sometimes gets and said she takes pride in not being the "traditional HR person."
"I think the misperception is that HR is bad, it's just there to roll out rules, but I decided I was going to be the out-of-the-ordinary HR person," said Rummel, who is known for her sunny disposition and brightly colored, highly accessorized attire. 
Rummel said she has no regrets about the detour her life took when her own hospital stay caused her to miss the start of nursing school because it put her on the path to a career she loves in human resources. 
"What I find rewarding about my career is that I can be a part of a patient's life through our employees. That's what I love," Rummel said. "The reward that I get is the employees, that's my passion. I love assisting them, helping them, mentoring them to where they can succeed to the next level and be a good, compassionate caregiver to our patients."