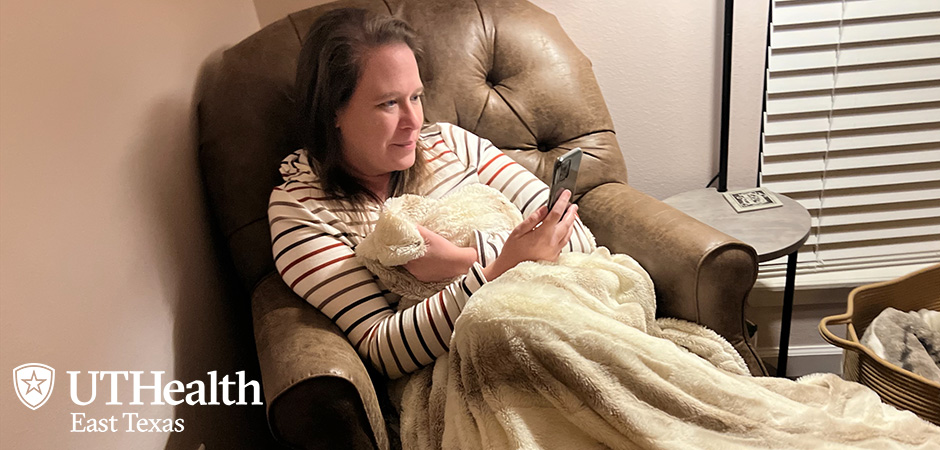 For the Dixon household in Palestine, the day usually starts with mom, dad and their two kids getting dressed and heading out to work and school.
However, one morning in February, everyone left the house except mom, who wasn't feeling well. Leah Dixon, 40, the chief operating officer of the UT Health East Texas Physicians Group, woke with symptoms of a sore throat and sinus congestion, so she decided to work from home.
Unfortunately, her symptoms got progressively worse during the morning. Leah decided to access UT Health East Texas on-demand video visit platform, available through her MyChart account.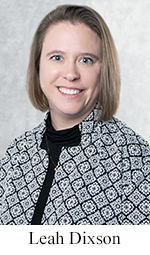 "Since I already have a MyChart account," Leah explained, "I used the MyChart app on my phone, went to the menu, clicked on 'On-Demand Video Visit' and followed all the prompts."
Leah's contact information, past visits and lab reports were immediately accessible. "I filled out the information fields for a video call, followed the online prompts, waited a few minutes and then a healthcare provider appeared on my phone. It was very convenient," Leah said.
Leah likened the experience to talking to someone during a FaceTime call.
"I spoke to a nurse practitioner who asked very specific questions to get to the root cause of things," Leah said. "She diagnosed me with sinus congestion, confirmed the location of my pharmacy and called in a prescription."
Leah said that there were many practical benefits to the service. "I could continue to work without needing to make an appointment and drive into town. I could stay home, talk to someone about my illness and then get on with everything."
The on-demand video visits service is another way for the UT Health East Texas healthcare providers to serve our community.
"I think it provides patients with another way to access the care they need with their preferred method of doing so," Leah said. "If a person doesn't wish to do a telephone or video visit, they can get on MyChart and schedule an appointment, which is also very convenient. I recommend it."
UT Health East Texas offers on-demand video visits for patients age two and above. On average, patients will see a provider within 30 minutes of beginning a video visit.
Hours of operation for on-demand video visits are:
Monday – Friday: 7 a.m. to 7 p.m.
Saturday: 9 a.m. to 4 p.m.
Sunday: Noon to 5 p.m.
Visit costs are covered as co-pay by most insurance plans, including Medicaid. Learn more at UTHealthEastTexas.com/videovisits.