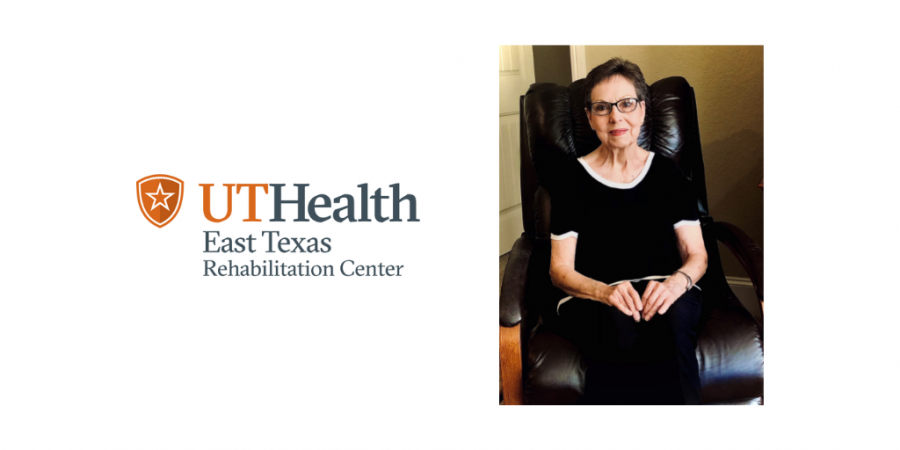 We are always happy to receive compliments from our patients.
Becky Berry recently received care through our intensive cardiac rehabilitation program in Tyler, using Pritikin ICR. Unlike the 36 exercise sessions offered through a traditional cardiac rehabilitation program, Pritikin offers an additional 36 sessions focused on nutrition and stress-management education. Berry wrote a letter to our administration letting us know about the exceptional care and education she received.
Read Becky's full letter below.
Staff Members UT Health East Texas Rehabilitation Center
Cardiac and Pulmonary Rehabilitation
I completed the cardiac rehab program at UT Health (then ETMC) six years ago following heart bypass surgery and definitely benefitted from all I was offered. But six years later, having completed the "new and improved" version of the program following a heart valve replacement, I find it hard to put into words just how wonderful and beneficial my experience has been. It has been a privilege to reconnect with some of the same staff and to get to know the newer staff, all of whom I have found professional, knowledgeable, competent and personable.
The addition of the nutrition program and the culinary class, food preparation demonstrations and the explanations of "how" and "why," plus the personal encouragement I received from this aspect alone has been the greatest benefit to me, and I have new, useful and practical ways of managing diet and exercise that I am confident I can implement to maintain a "heart-healthy'' lifestyle.
Thank you to each of you for your role in making this such a positive experience for me and thank you for doing what you do and doing it so well.
With gratitude,
Becky Berry
UT Health Rehabilitation Center in Tyler is the first facility in East Texas to offer Pritikin Intensive Cardiac Rehabilitation. For more information about the program, visit uthealthrehab.com/services/pritikin-intensive-cardiac-rehab.