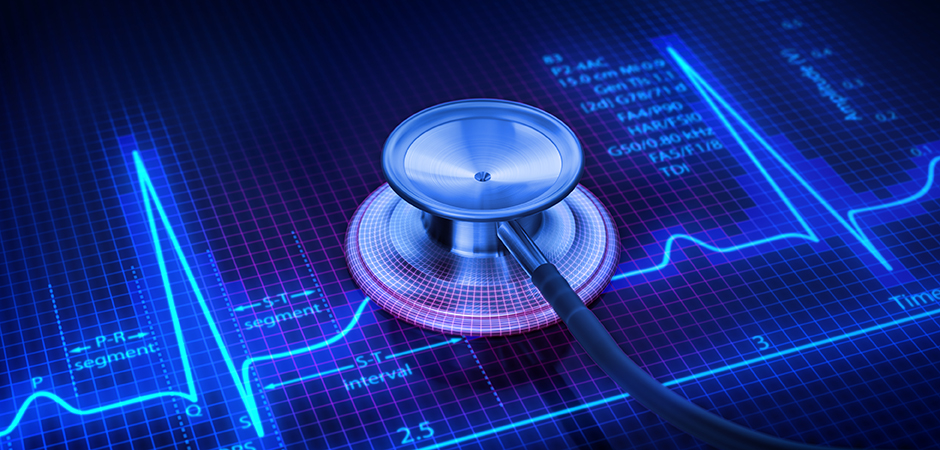 Avoid major heart problems with MyHeart First.
Many life-threatening heart conditions have no recognizable symptoms. As a result, you may not know there's a problem until it turns into a major cardiac event. And while the doctors offer cardiovascular screenings, they are performed and priced individually, making the time and cost factors prohibitive.
Now there's a way to avoid catastrophic heart problems while saving time and money with MyHeart First, a convenient and affordable diagnostic heart screening program at UT Health Athens, UT Health Pittsburg and UT Health Tyler.  MyHeart First offers seven screenings in one single appointment for just $149, proven to most accurately detect heart disease and defects. Early detection of cardiovascular disease can help prevent future heart attacks and strokes.
Appointments are approximately 90 minutes and include the seven diagnostics tests below, followed by a review of the findings.
Seven screenings conveniently bundled together.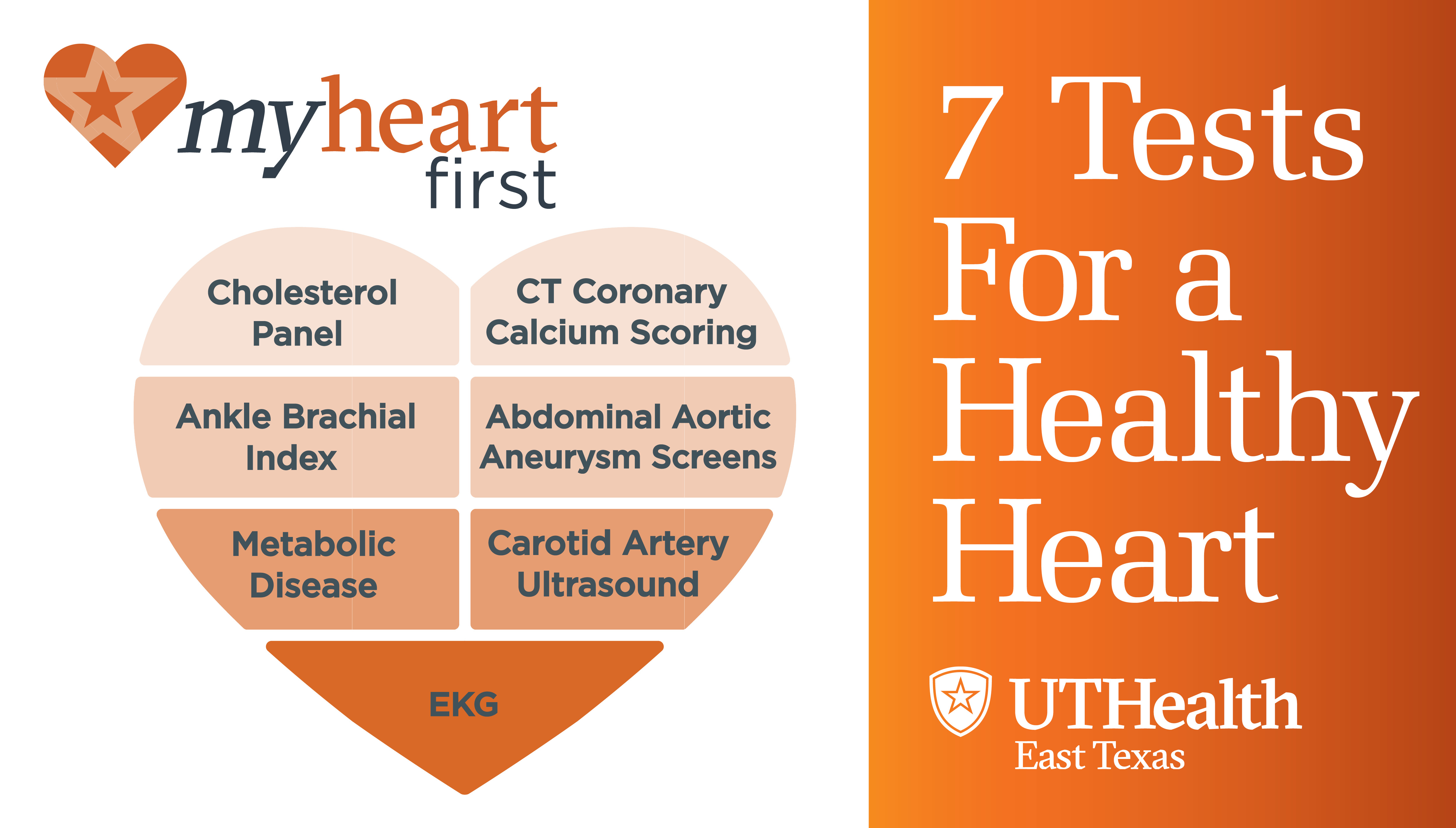 Cholesterol panel
This common screening measures the cholesterol in your blood to determine if your good or bad cholesterol levels are in the normal or abnormal range. It also checks fasting glucose levels to gauge your potential for diabetes.
EKG
During an electrocardiogram (EKG or ECG), small electrical sensors, called electrodes, are placed on your skin to sense the electrical activity of your heart. This allows your doctor to see if your heart is beating normally.
CT Coronary Calcium Scoring
This scan shows the presence, location and extent of calcified plaque in the walls of the coronary arteries. Plaque buildup narrows the arteries, restricts blood flow to the heart and ultimately can lead to heart attack.
Ankle Brachial Index
The ankle brachial index (ABI) is an extremely reliable means for diagnosing peripheral artery disease (PAD), a condition in which the arteries in your legs and ankles are narrowed, creating a higher risk of heart attack, stroke and poor circulation.
Carotid Artery Ultrasound
An ultrasound machine helps identify your potential for strokes by testing for any existing blockages to the major arteries of your brain.
Abdominal Aortic Aneurysm Screens
This noninvasive screening checks for the presence of aneurysms (weakened and/or bulging area) in the aorta, which is the largest artery in the body. If ruptured, an aortic aneurysm can cause life-threatening bleeding.
Metabolic Disease
An evaluation of your waist circumference and body mass index (BMI) can detect your risk for metabolic disorders, Type 2 diabetes, hypertension and cardiovascular disease.
Is MyHeart First right for you? If you are concerned about your cardiovascular health or have a family history of heart disease or stroke, MyHeart First could be for you. The test is a one-time cost of $149. To schedule an appointment, for MyHeart First at UT Health Tyler call 903-531-8000, option 8. To schedule an appointment at UT Health Athens, call 903-676-2169.