What is the MIH program?
MIH stands for Mobile Integrated Health, a free program from UT Health East Texas developed to assist patients' post hospitalization needs and avoid hospital admissions through home visits from a Community Paramedic.
What is a Community Paramedic?
Each UT Health East Texas MIH Community Paramedic is a fully licensed and state certified EMS Paramedic. They provide medical assessment and healthcare education tailored to the medical needs of the patient. All MIH Community Paramedics are under the medical direction of the UT Health EMS medical director.
How does the MIH program work?
Prior to discharge from a UT Health East Texas hospital, a member of the MIH team will visit you, explain the program and if you choose to participate, enroll you. The 30-day MIH program from UT Health East Texas is provided to you at no cost.
Once enrolled, after discharge from the hospital, a MIH Community Paramedic will visit you at your home. During each home visit, a Community Paramedic will perform a critical health assessment, log your vital signs, perform a medication reconciliation, provide education about your medical condition(s) and discuss how to contact the UT Health East Texas MIH on-call system. If you are first discharged to another healthcare facility, such as a skilled nursing facility, the program will begin when you return home. 
The standard MIH program treatment plan is 11 direct patient visits.
Week 1: 3 visits
Week 2: 3 visits
Week 3: 2 visits
Week 4: 2 visits
Week 5: 1 visit (Graduation)
During this five-week period, your health will be monitored, assessed and treatments modified to give you the best foundation to improve upon your post-hospital recovery. 
If you experience any new problems or symptoms, call 903-535-5835 for assistance. 
MIH PROGRAM AT A GLANCE
Hospital intake meeting
Explain the program and its benefit to you.
If you choose to participate, we will enroll you before you leave the hospital.
Home intake meeting -- day after discharge
Explain program and review participant responsibilities.
Complete socioeconomic survey.
Complete home safety survey.
Review discharge orders.
Review medications.
Home visit 
Perform full assessment.
Log vital signs.
Discuss diet and medications.
Provide chronic illness education.
Review social service plan.
Address new symptoms.
Perform episodic interventions, if necessary.
Patient Satisfaction Survey reminder.
Assist with medical referral services navigation.
Offer comprehensive community resource guide.
Financial responsibility
This 30-day program is provided to you at no cost after hospital discharge. This program does not cover the cost of prescriptions, doctor visits, treatments not provided by the program or any other healthcare expenses.
Following instructions
You are responsible for following the treatment plan recommended by your doctors, nurses and other caregivers, and for reporting side effects of any treatments to your doctor and our staff.
Giving and receiving information
You are responsible for providing accurate and complete information about your health and for reporting changes in your condition.
MEET THE COMMUNITY PARAMEDICS:
Through the UT Health East Texas MIH Program, Community Paramedics proactively address the needs of patients, which results in better utilization of emergency services and better outcomes for patients.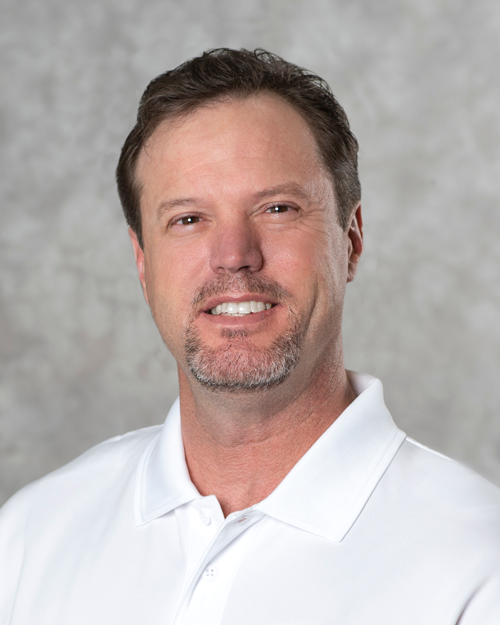 Daryl Lunceford
"I started my career in 2004 as a certified paramedic (International Association of Critical Care Paramedics) in East Texas. I am certified by the American Heart Association as an instructor in advanced cardiac life support (ACLS) and international trauma life support (ITLS). I have a passion for caring for people and plan to keep doing so for many years to come. My wife and I are the proud parents of four girls."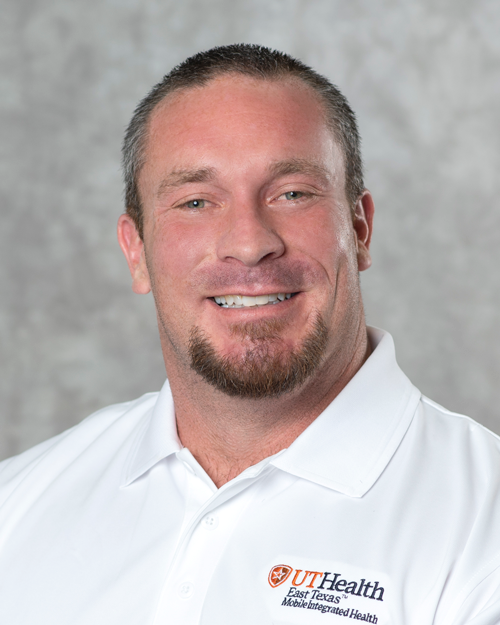 Chris Nolan
"I was inspired to become a paramedic after the terrorist attacks on 9/11 at the World Trade Center. Since that day, I have devoted my life to answering the call and serving the people of East Texas when they need it most. I enjoy inspiring my patients, friends and family, and l love seeing them succeed. I enjoy spending time with my wife and four daughters."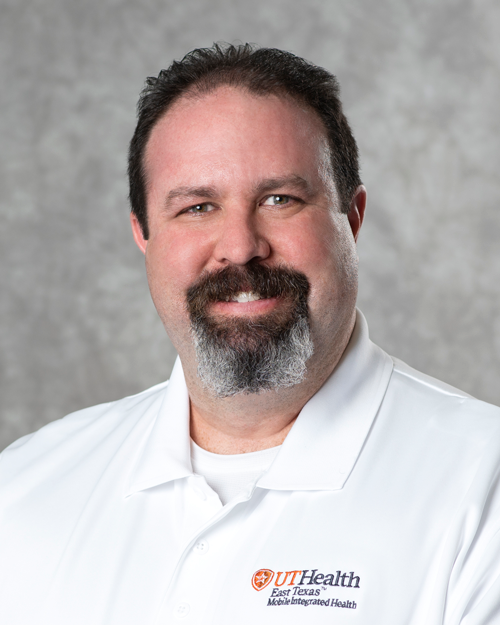 Brian Stites
"I knew I wanted to work for EMS since I was a kid. Since obtaining my paramedic license in 2003, I have been involved with educating paramedic students as a field training evaluator. I also have been an EMS field supervisor, program director and SWAT medic on a tactical EMS Team. I am proud to become a Community Paramedic with the UT Health East Texas MIH Program. I enjoy being outdoors with my wife and son, hiking or fishing, and attending football games."