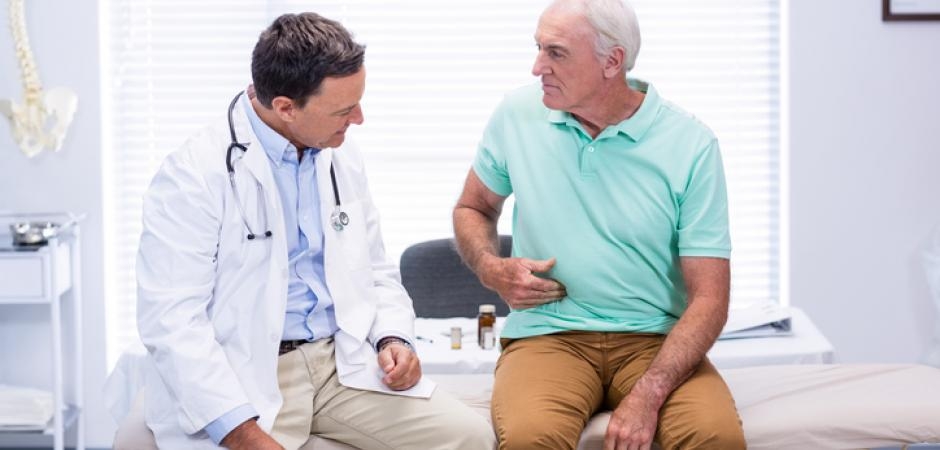 Catch colon cancer early
Colorectal cancer is the third leading cause of cancer-related deaths in the United States. However, with proper screening, colon and rectal cancer can be prevented.  Colorectal cancer often starts in the large intestine (colon and rectum) as a polyp, a small growth on the inner lining of the colon. Symptoms can be nonspecific. Common abdominal ailments or a change in bowel habits are common occurrences, but don't always mean you have colorectal cancer.
According to the American Cancer Society, the recommended age to start regular colorectal screening is 45 unless you have a family history of colorectal cancer or predisposing, inherited syndrome.
Other factors that may contribute to colonic polyps include inflammatory bowel disease, smoking, obesity, drinking alcohol, lack of exercise and eating a diet rich in fats.
A colonoscopy is the best way to detect colorectal cancer. This examines the entire large intestine and detects the presence of polyps that could be or possibly become cancerous. When discovered early, colon cancer is highly treatable, so colonoscopy screening is crucial.
Screening is recommended for patients who have the following symptoms:
Blood in the stool
Rectal bleeding
Change in bowel habits or lower abdominal cramping
Family history of colon cancer and over age 40
Over age 45 (even without symptoms)
Follow us on Facebook as we spread awareness of colorectal cancer, prevention and early detection, and treatment options.
For more information or to schedule your colonoscopy, talk to your doctor or call the location closest to you.
UT Health East Texas Physicians Athens – Gastroenterology Clinic at 903-677-3737
UT Health East Texas Physicians – Gastroenterology – A department of UT Health North Campus Tyler at 903-877-7162
UT Health East Texas Digestive Diseases Center – A department of UT Health Tyler at 903-747-4737
The UT Health East Texas Digestive Disease Center
At the Digestive Disease Center, our mission includes constant attention to prevention as well as treating existing diseases. We're staffed by a team of professionals, including board-certified gastroenterologists, internists and surgeons who bring training and experience to serve your needs. They are supported by nurses nationally certified in gastroenterology, specially trained registered nurses, licensed vocational nurses and technicians.
Diagnosis and treatment for a wide range of conditions, including:
GERD
Celiac disease
Colon cancer
Crohn's disease
Diverticulosis and diverticulitis
Other conditions related to the digestive system
With screenings, often physicians may find illnesses or conditions before symptoms become apparent. Early detection is often an important factor in treating or curing a problem. Talk to your doctor about screenings that are appropriate for you. If you need a doctor, call 903-596-DOCS.