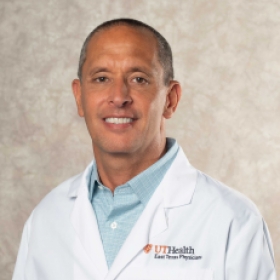 Practices At:
Hours:
Monday - Thursday 8 a.m. - 5 p.m.
Friday 8 a.m. - 12 p.m.

Jay Takata, MD, is a board-certified gastroenterologist at UT Health Athens. "My philosophy of care is to provide my patients with quality care in an efficient and effective manner," said Dr. Takata. Dr. Takata focused on gastroenterology because of the vast array of digestive diseases and issues that they can cause. He specializes in the medical and endoscopic diagnosis and treatment of diseases of the esophagus, stomach, intestine, liver, gallbladder and pancreas. Dr. Takata provides screenings for Crohn's disease, ulcerative colitis, gastroesophageal reflux disease (GERD), hepatitis and colon cancer.
Board Certifications:
American Board of Internal Medicine, Gastroenterology, Board Certification
Education:
Fellowship: Gastroenterology, Wilford Hall Medical Center, Lackland Air Force Base, San Antonio
Residency: Internal Medicine, David Grant Medical Center, Travis Air Force Base, California
Doctor of Medicine: The University of Illinois at Chicago College of Medicine
Bachelor of Science: Microbiology The University of Illinois, Champaign