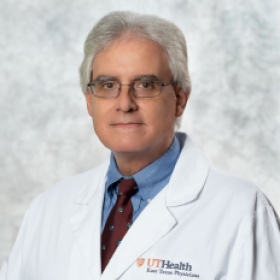 4.7 out of 5
Specialty:
Psychiatry - Adult
Psychiatry - Child and Adolescent
Physician Group:
UT Health East Texas Physicians

Dr. Ray Scardina specializes in child and adolescent psychiatry, providing evaluation and treatment of the varied conditions and problems in youth. He has practiced in Tyler for 30 years and has particular interest in autism spectrum disorders and attention deficit hyperactivity disorder (ADHD). Dr. Scardina strives for accurate diagnosis, and treatment aimed at reducing the impact of problems, helping patients to use and develop their strengths.
Board Certifications:
Psychiatry, Child and Adolescent Psychiatry