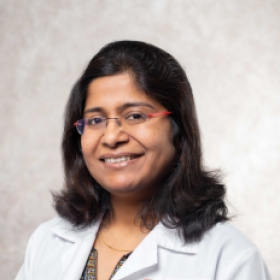 Practices At:
Hours:
By Appointment:
Monday - Friday 
8 a.m. - 5 p.m.

Madhuri Kasireddy, MD, is board-certified in internal medicine and integrative medicine. She takes a mind-body-spirit approach to patient care, promoting healthy lifestyles for disease prevention along with evidence-based treatments for acute illnesses and chronic disease management.

Board Certifications:
American Board of Internal Medicine, Board Certification
American Board of Physician Specialties, Board Certification-Integrative Medicine
Institute of Functional Medicine, Certified
Education:
Internal Medicine Residency: Berkshire Medical Center, Pittsfield, Mass.
Doctor of Medicine: Rajiv Gandhi University of Health Sciences, India