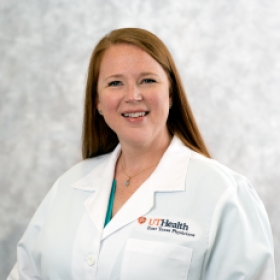 5.0 out of 5
Physician Group:
UT Health East Texas Physicians
Practices At:
Hours:
Monday - Friday 7 a.m. - 5 p.m.
*Age Range: Six months and up
Jill Quiambao, RN, FNP-C, is a certified family nurse practitioner, who practices at UT Health East Texas Physicians Quitman. Compassion is her goal in treating every patient. "Patients come in feeling at their worst. I want them to know that even the smallest complaint will be treated with the utmost respect and diligence. I am completely dedicated to the health of the community."
As a family nurse practitioner, Quiambao has been specially trained to provide patients with extensive care. "I perform physical exams, interpret labs and prescribe and maintain medications. What I love is that I'm able to provide holistic care, with prevention, treatment and rehabilitation."
She earned two bachelor's degrees: a Bachelor of Science from Texas A&M University-Commerce and a Bachelor of Science in nursing from The University of Texas at Tyler. In addition, she earned her master's degree in nursing from the Texas Tech University Health Sciences Center in Lubbock.
Board Certifications:
American Academy of Nurse Practitioners, Certification
Education:
Master of Science: Nursing, Texas Tech University Health Sciences Center, Lubbock
Bachelor of Science: Nursing, The University of Texas at Tyler
Bachelor of Science: Texas A&M University-Commerce, Commerce
Transplant Nurse of the Year, Baylor University Medical Center at Dallas, Award
Sigma Theta Tau International, Member