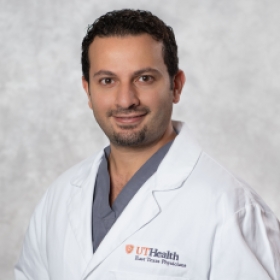 4.9 out of 5
Specialty:
Hepatobiliary Care (Liver, Pancreas, Bile Ducts, Gallbladder)
General Surgery
Physician Group:
UT Health East Texas Physicians

Dr. Hishaam Ismael is an expert hepatobiliary (HPB) surgeon. He specializes in complex surgeries of the liver, bile ducts, and pancreas. He trained at MD Anderson and brings the newest surgical techniques to East Texas. He combines surgical oncology with HPB surgery and treats many gastrointestinal malignancies, including gastric and colorectal cancer. He utilizes minimally invasive techniques along with intra-operative ultrasonography for better outcomes.