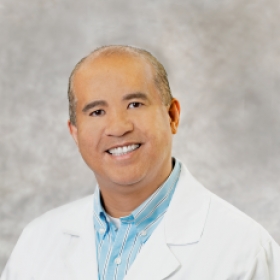 4.9 out of 5
Physician Group:
UT Health East Texas Physicians
Practices At:
Hours:
Monday - Friday 7 a.m. - 5 p.m.
*Age Range: Six months and up
Enrique "Ricky" Quiambao, RN, FNP-C, is a certified family nurse practitioner who sees patients of all ages in  Quitman. He has developed a style of care built on trust. "I like to spend time talking with patients so they have the information necessary to make better healthcare decisions. It's not about the provider telling the patient what to do. We have to work together as a team."
After working as a registered nurse, he decided to further his education and become a certified family nurse practitioner. "I wanted the opportunity to form lifelong relationships with patients and be more involved with clinical decisions."
A longtime resident of East Texas, Quiambao is committed to the community. "I look forward to providing the people of East Texas with excellent healthcare for years to come."
Enrique also conducts Department of Transportation (DOT) Physical Exams.
Board Certifications:
American Association of Nurse Practitioners, Board Certification
Advanced Cardiovascular Life Support, Certification
Education:
Master of Science: Nursing, Texas Tech University Health Science Center. Lubbock
Bachelor of Science: Nursing, University of Texas at Tyler
Sigma Theta Tau International Nursing Honor Society, Member