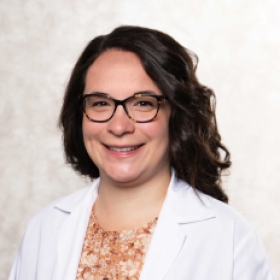 Physician Group:
UT Health East Texas Physicians
Practices At:
Hours:
Monday - Friday 7 a.m. - 5 p.m.
*Age Range: Six months and up
Amanda Ferrer, MD, is a family medicine physician at UT Health East Texas Physicians in Quitman who sees patients of all ages, including newborns. She wanted to pursue healthcare as a way to help people and felt like she could help the most people by specializing in family medicine. It also gives her an opportunity to be more involved in her community and better understand its healthcare needs.
"My goal is to bring primary care to everyone in need and to offer a shared decision-making system between physician and patient. I want my patients to take an active role in their healthcare. Together, we are able to get them to their healthiest selves."
When not seeing patients, Dr. Ferrer enjoys reading, traveling and spending time wither her pets.
Education:
Residency: Family Medicine: Rural Medicine, University of Illinois, Rockford
Doctor of Medicine: Ross University, Commonwealth of Dominica, West Indies
Bachelor of Art: English, Chemistry, Northern Illinois University, DeKalb
American Academy of Family Physicians, Member
Texas Medical Board of Family Physicians, Member