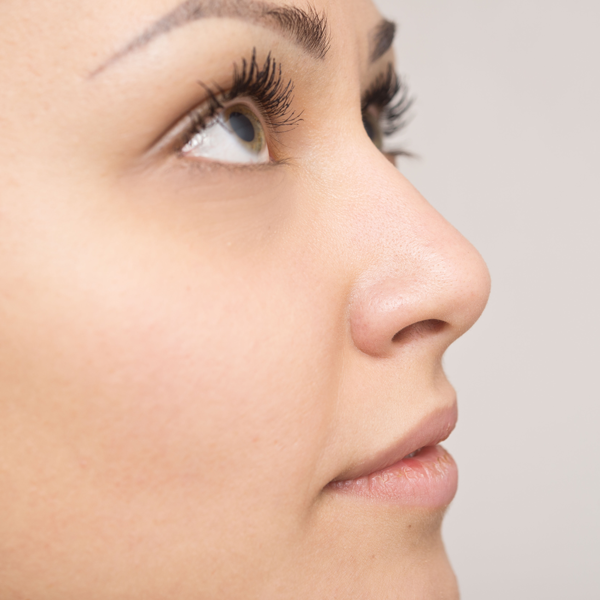 Like upper blepharoplasty, rhinoplasty (surgery on the external nose) may be performed for cosmetic as well as functional reasons. Rhinoplasty is a surgical procedure that creates a change in the appearance and structure of the nose.
Commonly, it is done to refine the shape of a bulbous nasal tip, take down a nasal hump, or help address any other concern a person may have about the appearance of his or her nose. When there is difficulty breathing through the nose chronically due to narrowing of the nasal passages due to unfavorable shape or loss of support of the nose, rhinoplasty may be done to help improve the patient's ability to breathe nasally.
During/After Surgery
Rhinoplasty is performed at UT Health Tyler under general anesthesia. The procedure lasts up to two hours and is considered outpatient. After surgery, there will be swelling and soreness around the nose area. Bruising is also a side effect of surgery. The nose will be placed in a splint for additional support. During the first 7-10 days following surgery, the side effects will begin to disappear and the splint will be removed. Patients will be able to see their results immediately; however, it may take several months for the full results to appear.
Expected Cost
Schedule an appointment for a customized consultation with Dr. Perro to determine the cost of your procedure. For more complex cases, skin or fat grafting, or even cartilage reconstruction may be performed. If the procedure is purely cosmetic, the expenses are the patient's responsibility. However, if reconstruction is performed to correct a deformity, trauma or medical condition, insurance may cover a portion of the expense.